I hope you have liked the main course for my St Valentine's dinner! Here comes the first course…In fact, this Napoleon is made up of two layers: one with not just tuna, but what the French call "rillettes de thon"; the other one has a red bell pepper spread ("poivronade").
For the rillettes de thon, we will need:


*
tuna in olive oil, 400 gr. * shallots, 3 * mascarpone cheese (or any other cream cheese), 300 gr. * parsley (chopped), 2 tablespoons * capers, 2 tablespoons * piment d'Espelette (or paprika, or white pepper), to taste.
Remove excessive oil from tuna. Mash it with a fork. Stir in the shallots, finely sliced, the cheese, the parsley, the capers (previously rinsed) and the piment d'Espelette. Combine everything well. Season with salt, if necessary. Put the rillettes into a terrine; refrigerate for 12 hours.
For the "poivronade", or red bell peppers spread, you will need:


* red bell peppers, 2 or 3 (depending on size) * soft goat cheese (or some other cream cheese, not too soft or runny in texture), 150 gr. * piment d'Espelette (to taste) * powdered gelatine (if the mixture turns out to be too soft)
Grill the peppers in the oven (220°C). Turn them regularly. When the skin has blackened, put them inside a plastic bag, and make a knot. Leave them there 15/30′. The vapour inside will make peeling them easy. Peel them. Remove white pulp and seeds. Rinse them under running water to remove any remaining seeds. Purée the pulp in a mixer. Stir in the cheese, season with salt and pepper (piment d'Espelette) If your spread turns out to be too soft, add some gelatin. This is how! Let's suppose you have 250gr of bell peppers purée, plus 150gr of cheese, that makes 400gr. In any mousse, we should have around 1 or 1,5 % of gelatine, so in this case, you would need 4 or 6 gr of gelatine. Add it to the pepper purée (as I explained here). Refrigerate for 12 hours.
Both the "rillettes" and the "poivronade" can be used as appetizers, presented in little bowls or ramequins, together with some toasted bread, or crackers…..
Finally, two options, either you make the Napoleons with philo pastry sheets, cutting circles of 9 cm diameter, brushed with melted butter, and baked in 180°C oven till golden….
This would make the Napoleons crispy and very light…!
If not, you can cut the circles in "pain de mie" (if it is not thin enough, press it with a rolling pin) Brush it with butter, bake as above.
On top of our Napoleons, place some radish sprouts, slightly sprinkled with vinaigrette…
Enjoy it !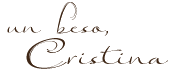 NB: A recipe by French chef, Anne Sophie Pic, inspired me for these Napoleons. I must admit that I liked the way they looked, but I changed all the ingredients, and procedure to make it more "accesible" to my dear readers.