When I was a little girl in Buenos Aires, osso buco was not a restaurant dish..Poor Italians ate osso buco..those that couldn't afford to buy "real" meat ! My father liked it though, and my mother prepared it with boiled potatoes, and much to my father's disgust, I used to say that it was one of those impossible-to-eat-without-vomiting things !
Then, I don't know what happened between those days and now…( or rather I DO know…MANY years..) but osso buco is now the pampered dish of many restaurants, Italian or not…It's almost chic to eat osso buco...
And the proof of what I'm saying is one of the most memorable dialogs on TV…Bree Van de Kamp (one of my favourite characters on TV) , in Desperate Housewives, and her "tribute" to the osso buco here !!! I do feel like Bree, sometimes (do you?) but then, to prove I'm a normal mom, I buy frozen pizza at the supermarket….
Now, my osso buco here has been braised in scents of orange peel, cinnamon and star anise..the carrot purée has orange, lemon, lime and kumquat zest….really an osso buco version worthy of Bree !
To the side of the dish, to stress the Italian atmosphere, a Trussardi silk scarf, and looking at its website, I regret not having visited the restaurant in Milan (two Michelin stars, led by chef Andrea Berton), next to the Piazza della Scala…I have to go back to Milan soon!
Well…I hope you like the osso buco, and your family really appreciates it! NB: my 18 year-old son found it amazing!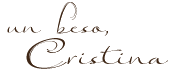 To make this osso buco, you will need:
(serves 4)
*2
sprigs fresh rosemary *2
sprigs fresh thyme *
1 dry bay leaf *
2 whole clove of garlic *skin of one orange *1/2 stick of cinnamon *1 star-anise *4
veal shanks, trimmed *a
ll purpose flour, for dredging *
1/2 cup olive oil *
1 onion, sliced *
2 carrots, diced into small cubes *
1 stalk celery, diced into small cubes *
1 tablespoon tomato paste *
1 cup dry white wine *
1 litre chicken stock
For the Orange Gremolata,
*3 tablespoons fresh parsley, chopped *
1 tablespoon orange zest *2 cloves of garlic, chopped *
salt and freshly ground black pepper *2 tablespoons olive oil
For the veal shanks, pat dry with paper towels to remove any excess moisture. Secure the meat to the bone with a cotton thread. Season each shank with salt and freshly ground pepper. Dredge the shanks in flour, shaking off excess.
In a large cocotte, heat the olive oil. Add tied veal shanks and brown all sides, about 3 minutes per side. Remove browned shanks and reserve.
In the same pot, add the onion, carrot, garlic and celery. Sauté until soft and translucent, about 8 minutes. Add the tomato paste and mix well. Add all the spices. Return browned shanks to the pan and add the white wine and reduce liquid by half, about 5 minutes. Add the bay leaf, thyme and rosemary and 3 cups of the chicken stock (or until the shanks are completely covered). Place in the oven, 190°C, uncovered for 30′. Then lower oven to 170°C, cover and cook for 1hr, 1,30hr. After one hour, turn shanks and add more chicken stock if necessary.
Carefully remove the cooked shanks from the cocotte (discard cotton thread)
Put 2 cups of the juices in a little saucepan. Heat till reduced to half. Add one spoonful of butter. Whisk. Pour over the shanks. Garnish with gremolata (mix all the ingredients and season to taste)
For the Carrot / Citrus Purée:
*carrots, 700gr *water, 1/2 litre *sugar, 500gr *zest of 1/2 orange, 1/4 lemon, 1/2 lime, 1 kumquat *butter, 200gr *salt&pepper, to taste
Peel the carrots; cut them into 1/2cm slices.Cook the carrots in a steam saucepan till tender. Reserve. In a saucepan, put the water and sugar. Take to a boil. Then add the zest of the citrus. Cook at low heat 20′. Sieve. Add the zest to the carrots. Purée everything in a food processor. Add butter and season to taste.