Et oui! This could be another recipe for my Chefex ! It's the asparagus season, and so I will devote some posts to these green knights (Have you ever read Sir Gawain and the Green Knight? I used to torture my students with that…AND my (at the time) five-year-old nephew, who lives now in Germany but still remembers Gawain in awe, seeing the green knight picking up his head…sorry for the digression!)
What I meant is that, when the nice weather begins, we feel less prone to be in the kitchen, and more inclined to go out….at least that happens to me! I love losing my way in the streets of Paris, stopping at every store, to see what's new..I particularly love little shops devoted to decoration items (apart from kitchenware stores) It is always nice to find a small new thing to decorate a room, or the balcony!
Of course, nobody is going to give me a Michelin star for this tart! but it is precisely its simplicity that makes this tart a winner…and then, just wait! Wait to see how the mild bitterness of the asparagus blends with the orange cream....Yes! as I always say, appearances are deceptive!
It would be a sort of "must" to have an excellent puff pastry! Buttery and flaky as you see here…or for the bold ones, to make it at home!
The shape of the asparagus suits the rectangle tart, and this provides a playful alternative to the traditional round tart…"Beauty is in the eye of the beholder", my mother used to say…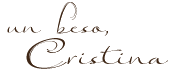 To make this Asparagus/Orange Cream Tart, you will need:
(serves 2 tarts of 20x30cm)


*pastry puff (to roll out), 400gr *asparagus, 16 *orange, 2 *eggs, 2 *crème fraîche, 8tbsp *olive oil, to spray *salt/pepper


Cut the stalk of the asparagus (1/2cm) and in order to blanch them, put them into boiling salted water for 3/5′ (according to how thick they are) (if you can keep the tips out of the boiling water, better. Remove them from the boiling water and pass them immediately to a bowl of icy water (to stop the cooking process) . Let them rest for some minutes (till cool) Dry them.
Pre-heat your oven 210°C. Roll out your puff pastry into the desired shape (here, a rectangle of 20x30cm) Fold the edges (previously damped with water) to create a mold (see picture)
You don't need parchment paper on the tray if your puff pastry is good quality, since it won't stick due to the butter content. Just sprinkle the tray with icy water. Then, refrigerate for at least 30′ before putting in the oven!
Grate the orange with a zester. Then remove the skin. Peel the orange "à vif" as explained here. Then
, whisk the two eggs with the cream, season to taste. Add in the orange juice that you got during the peeling process, and the zest. Remove the baking trays from the fridge. Pour half the cream/orange juice mixture. Accomodate 8 asparagus, and half the orange slices. Bake for approx 20′ till the crust is golden. Half-way the baking process, spray the tart with olive oil. (Proceed likewise for the other tart!)
Recipe adapted from "Elle à Table"