Geometric & Arithmetic accuracy for cutting and placing strawberries is required..AND patience!
Finally, with one year of delay (Yes, the volcano decided to keep quiet this time!), we were able to make our planned trip to Italy..the Amalfi coast, to be precise. And every time I go to Italy, I realise how much Italians have influenced the life, the memories, the taste of all Argentinians. The star of afternoon tea, coffee, or mate has always been in my family the ricotta tart…with its sweet lemony taste, and the special texture of ricotta…Of course our ricotta tarts were not like this one, they were more simple, like this one here. The one that I made for you is more of a "renegade"(?!), yes…like an Italian country village girl that dreams to be "Parisienne"….
But this is what these images of Sorrento inspired in me…I remember reading that many English poets, like Byron, D.H.Lawrence, or American Henry James went to Italy in search of inspiration..Some of them dreamt of Italy but never stepped on Italian soil..like Shakespeare, but he despicted so well the Juliet's balcony in Verona, that we all believe that balcony really existed, when it did not (sorry to spoil the business of Verona's tour operators!!)
In any case, looking for inspiration or for lazy "dolce farniente", the Amalfi coast is a must because of its beauty ...and good food!
This is Capri, la Piazzeta!! I could have stayed there for hours, enjoying the sun, like a tortoise, chatting noisily with my family or friends…(yes, in Italy you chat noisily!!) Of course, the only thing that would make me leave my chair would be a detour at the several luxury jewelry shops!!! Please, God or whoever is in charge of this…in my next re-incarnation I would love to be the spoilt, protected lover of some Italian viscount, who would have as only penchant

to buy me rings!! I LOVE rings…Of course, I did not dare to come up with the suggestion of another ring to my husband because

he

(unlike my Italian viscount) would have probably locked me inside the clock tower you see in the photo surrounded by all the pidgeons (which I hate!)
Here is Anacapri (on the same island but higher). Less classy, probably more authentic..We had lunch in the little restaurant you see there, in the sun, because technically speaking, we were freezing in Italy!! (yes, only fifteen days ago, it was very cold! ) I had the best spaghetti a la vongole in my life!!! I don't know what the cook had used, but the taste was incredible!


On another, nearly stormy day, we went to Positano..Sometimes, the lack of sunlight makes settings more dramatic, colors acquire a different hue…The little colourful houses perched on the hills, lemons, artichokes everywhere!!! huge artichokes, the bells of the churches announcing mass, "pepperoncinos" hanging from walls…widows in black, children playing football, chianti…beautiful girls in exuberant bodies….handsome young men..perfect Roman noses….in one word? Italy!!
Initially, I was going to top the tart with pears, but when I went to the market, five boxes of "gariguettes" (extremely perfumed French variety of strawberry) were being sold at 4 euros!!! so…..
A piece of this tart and a capuccino…what can else can we expect from life? Italian heaven…!
Well…if Marcello joined me, I wouldn't mind…(actually I would have adored an imaginary RDV with Marcello (yes, this is why I don't quite like Catherine Deneuve!)
And you know, there are thousands of photos where he is looking so elegant in his suits..Mamma Mia!!!, but here, he is like the essence of Italy! I can imagine the face of Catherine Deneuve!!! having breakfast with him in "such a state" Oh, mon Dieu!!!
Marcello, if we had met, I would have made for you ten of these ricotta tarts!!!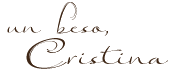 To make this Ricotta Tart, with strawberries, you will need:


For the Pâte Sucrée: follow my eternal, classic recipe here
Then,


* ricotta, 500gr *sugar, 100gr *egg, 1 *yolks, 3 *zest of lemon, 1 *corn flour (Maizena), 1tbsp *butter(melted), 1 tbsp *strawberries, many!! (I can't say the exact quantity because that will depend on their size, but at least 1/2 kilo)


Roll out the pâte sucrée (1/2cm high), trying to have a circle slightly bigger than the intended mold. Put it on parchment paper, and on a baking tray. Put on top your ring mold (here 20cm, previously brushed with butter). Press so that the excess is cut. Take it to the fridge (min 30′) Remember each time you work with this pâte, that it has to be very cold otherwise it breaks easily.
Pre-heat oven 180°C. In a stand-mixer (or a hand one) whisk the ricotta with the sugar till creamy. Then add the agg, and then the yolks, one by one. Finally the lemon zest, and the butter and corn flour.
Remove your mold from the fridge, and immediately, pour the batter in. Take it to the oven. Bake around 30′, till the ricotta becomes golden brown and has set!
Slice the strawberries thinly (photo) and start placing them, on the outer circle of the mold, one on top of the other, leaving one third of the strawberry free (this is difficult to explain but the photos show that clearly!) When you finish, if you are not eating the tart immediately, brush the strawberries with an apricot gelée (dissolved in a bit of water) There are also special products (gelées) for this in bakery professional shops.