There are lots of people in this world, who dream of seeing Paris, and they never have…..There are some others who fulfilled their dream of coming here, but look forward to returning….For some people, Paris means architecture, museums…for some others…food, meals… refined, « étoilé », or just simply….bistrot cooking, simple French meals, mainly desserts !!!
So I thought it would be wonderful to participate in Foodbuzz 24,24 to take worldwide readers on a tour of Parisian bistrots….to recreate the atmosphere at home AND some of the most typical recipes !!!!
So, for you, and for them….the most classic desserts « maison » of the most typical Parisian Bistros….I hope you enjoy them !!!
Our ride begins early in the morning. We would think that activity has barely begun…but we are wrong, waiters busy like honeybees have been working, meticulously, to set tables on sidewalks, spotless tablecloths, cutlery, glasses…. Everything in order, in geometrical symmetry, like the French love it…..


Here, "la Grande Armée"…what? soldiers? No, mustard, salt and pepper sets waiting in line….




but first things first: what is a "bistrot"? Well, a bistrot is supossed to be a place that serves simple French food….ok, "simple" by French standards….which can mean "quite elaborate" in some other latitudes…..the word seems to have originated at the time when Russian troops occupied Paris..Soldiers would demand service fast…"bistrot"… one day, the troops left, but the word stayed. The decoration of these places is supposed to be quite plain too, typical little tables, no tablecloths….but some of these bistrots, witnesses of the history and architecture of Paris, have become "classé", that is, they are protected by law, to prevent anyone from changing, for instance, their original Art Nouveau decoration, tiles, lamps…objects and materials reminiscing of times, styles that will not come back…
Typical bistrot first/main course will include: French onion soup, mussels "marinière", steak tartare, steak with pepper sauce-"rissolées" potatoes, duck confit with purée "maison", etc…


OK, let's go through this door and see…..I hear the music already !!




Well, this is more of an upscale establishment…look at the doors…., "la grande salle"




(the big room), with dishes of Moulin Rouge, reminding us of painter Toulouse-Lautrec.




What would I like to have for dessert here? Mmmm, something delicate and refined…a Grand Marnier Soufflé !!!




or maybe Snow Eggs…..




-"Why are these eggs not so white in color, Monsieur?"
-"Because they have brown sugar and vanilla seeds, Madame. See…? It's a new recipe by Parisian pâtissier Philippe Conticini"




-"You can also have them in this ramequin, with caramelized verbeine flower petals…"






Let's change, walk a few meters, and get into a tiny place…yes, small but not deprived of atmosphere…aren't tiles amazing?




Isn't this place ideal for a "tête à tête"? Listen to the music here.…




Not too hungry? How about sharing these crêpes Suzette?




"A l'interieur où en terrasse, Madame?" (inside or outside?)




Ah, yes, this is the typical, unpretentious yet cozy corner bistrot…friendly, where waiters know you if you go there often…
-"Pour finir (to finish), une noisette, Madame? (small coffee with a dash of milk), "comme d'habitude?"(as usual)…
-"Oui", of course, but before, "ma petite" (my daughter) would like a Bourdaloue tartlet…."




or maybe a "pain perdu" (French toast)…"fraises ou ananas, chèrie?" (strawberry or pineapple?)




Miamm !!! Qu'est-ce que c'est bon!!!! (it's SO good!!)
Well, I hope you have enjoyed the ride….
Before finishing, let's toast !!! "Santé"….




- to Foodbuzz, that found my proposal interesting, and gave me this wonderful opportunity to share, what is part of my every day life, with….the world !!!
- to the readers, and other bloggers, that constantly support me and take minutes from their busy life, to send me comments that I appreciate immensely!!
- to these Parisian bistros: La Maison (Paris XVII), Chez Georges (Paris XVII) and Le Petit Retro (Paris XVI), that kindly allowed me to take photographs…
-to my family, that helped me cook, tasted, criticized and ate all these desserts….and put up with my stress!
Thanks to everybody!!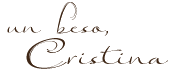 Here are the recipes…..








French Toast (Pain Perdu)
*with strawberries and raspberries.
·
slices of Brioche French bread, 6
·
granulated sugar, 100gr
In a saucepan, put the milk and 80gr of sugar, and the grated Tonka beans. Take milk to a boil, then let it cool.
Cut the French bread into thick slices (1,5cm). Whisk the eggs with the 20gr of sugar. Dip the bread into the milk (not too long time) and then into the egg mixture. In a skillet, at low/medium heat, melt the butter. Sauté the toasts until golden Brown. Decorate with strawberries, raspberries, or other berries of your choice. Sprinkle with icing sugar.
*with caramelized pineapple
* pineapple, medium size, 1
* icing sugar (to sprinkle)
As for the brioche, follow the same procedure as before, only don't use the tonka beans, you can add one teaspoon of vanilla extract instead. As for the pineapple, cut very thin slices (as many as toasts –for decoration) Pat them with a paper towel. Sprinkle them with icing sugar. Put them on parchment paper, into the oven (110°C), for an hour or so, till they dry.
Peel the rest of the pineapple, removing core, and cut it into small dice. Melt the butter in a small skillet over medium heat. Add the sugar. Stir. Add the pineapple, stir to coat. Cook until slightly tender (we don't want a purée here!). Once ready, separate the dice from the butter/sugar caramel. Put the dice on the toast, place one of the dried slices on top. Coat with a bit of the caramel. For decoration, I sprinkled it with caramelized violet petals (optional).
Crêpes Suzette
* eggs, 2
* butter, 10gr, melted
* all purpose flour, 100gr
* vanilla extract, 1 teaspoon
* salt, 1/2 coffespoon
* milk, 250ml
* water, 2 tablespoons
* Grand Marnier or Cointreau, 15ml (optional)
* sunflower oil or similar.
Whisk the eggs. Sift the flour in a bowl. Add the eggs, salt and vanilla extract. Gradually, incorporate the milk and water, whisking well. Finally, add in the Grand Marnier. Let it rest for two hours at least, room temperature (20°C). Take a non-stick frying pan. Coat it with one teaspoon of oil, using a bit of cotton. Heat the pan to medium. Pour one small ladle of the batter. Tip the pan from side to side to get the base evenly coated with the batter. When the batter acquires a matt color, lift the edges using a wooden palette spatula, check if the crêpe has a golden color. Flip it over. Cook the other side 1′. Repeat the same procedure with the rest of the batter. Stack the crêpes as you make them, sprinkling them with a small quantity of sugar.
(for the beurre Suzette)
* bio clementines, 2 (grated zeste and juice)
* Grand Marnier or Cointreau, 25 ml
* butter (room temperature), 50gr
* icing sugar, 50gr
Combine all the ingredients well till you get a smooth cream. Spread a bit of this cream on each crêpe. Fold it twice. Warm them shortly on a pan. Pour some Grand Marnier (previously heated) on the crêpes. Set light to it. Serve inmediately.
Grand Marnier Soufflé
(serves 10)
* milk, 550ml
* eggs, 6
* granulated sugar, 160gr
* all purpose flour, 60gr
* Grand Marnier (or Cointreau), 50ml
* butter and sugar (for the ramequins)
* salt, one pinch
* icing sugar, 1 tablespoon
Pre-heat the oven 200°C. Butter the ramequins and coat with some granulated sugar. Remove excess. Heat the milk in a large saucepan. Separate the egg whites from the yolks. Whisk the yolks with 130gr of sugar till they whiten. Fold in the sifted flour, and then a small quantity of the warmed milk. Combine well. Then pour all the mixture into the saucepan with the remaining milk. Cook, stirring constantly over low/medium heat until the mixture thickens, and pulls away from the sides of the pan. Pour the mixture on a clean bowl. Add in the Grand Marnier. Stir from time to time. Beat the whites with the salt, when they start forming soft peaks, add in (a little at a time) the 30gr of sugar left. Continue beating till you get stiff peaks. Whisk one fourth of this meringue into the yolk batter to lighten it, and then fold in the rest of the meringue with a rubber spatula, with big whisking motions. Fill up the ramequins with the batter to 2/3. Put the ramequins in the oven for 5′, then turn down the heat to 170°C. Bake 10/15′ more. Sprinkle with icing sugar. Serve immediately, otherwise the soufflé will collapse.
Snow Eggs
(serves 4 cocktail glasses, or 8 ramequins)
For the Crème Anglaise
* whole milk, 500 ml
* vanille, 1 1/2 pods, cut lengthwise and grated (preferably Bourbon-Madagascar)
* egg yolks, 4
* sugar, 85 gr
In a saucepan, place the milk, and the vanilla pods. Take it to a boil. Turn off the heat and let it infuse for 30′. Sieve. In another saucepan, whisk the yokes and sugar until pale and thick; slowly pour the milk into the yolks (the milk shouldn't be hot!!!), stir well. Take the saucepan to low heat, constantly stirring until the mixture coats the back of the spoon (aprox 80°C, it shouldn't boil !!!) Good !! You have made a "crème anglaise". Now put it to "bain Marie inverse", i.e. fill a bowl with water and ice-cubes, and put inside a bowl with your cream…like this, you will stop the cooking process. Let it cool. Then, refrigerate.
For the meringue
* egg whites, 4
* brown sugar, 85gr
* vanilla pod, 1/2, cut lengthwise and grated
With a hand mixer, start whisking the whites with 20gr of sugar. When they begin to form soft peaks, add gradually the rest of the sugar and the vanilla seeds. Whisk until you get firm peaks.
For the caramel
* granulated sugar, 125gr
* water, 30gr
* fleur de sel, one pinch
Put the sugar and water in a small saucepan, at low heat. Take it to a boil. When the caramel begins to get a dark color, add the salt.
Put the meringue in a piping bag, and on a dish with parchment paper, give the meringue the shape of your choice (rossette, for instance). Cook in your microwave oven, on high, for 30/40″.


Pour the crème anglaise in a cocktail glass, (or ramequin, dish,etc). Place the meringue on top. Drizzle with the caramel. You can decorate with some caramelized almonds, for a change in texture. (See recipe here)


PS: recipe inspired by Philippe Conticini's "Oeufs à la neige express"