It is just amazing, but things that are incredibly popular in one country, don't exist in many others…Just like that, until my recent trip to New York, with my daughter C, to celebrate her "quinceañera", I ignored the existence of Red Velvet Cakes….
.
..until this "spring-that-sprung" afternoon when we decided to go head-first to Magnolia Bakery…Et oui !! my daughter is deeply interested in the Classics….Sex & the City, Friends, Glee…so going to New York without seeing "the temple" of cupcakes was completely out of the question…! However, she found a "very reasonable" excuse to avoid visiting all the New York museums…She said: "Mum, I've been to the Louvre ten times, Orsay, Pompidou Center, El Prado…do you think they will have something new for me here???"
After this statement, worthy of Descartes…what can a mother answer??!!! So we visited New York her way…after all, it was her birthday !!


Ever since, she has been asking me to make a Red Velvet…I looked for the recipe in the internet, but then I decided to make it my way…As a base I used an airy génoise, with no butter…just two tablespoons of cocoa powder, and to avoid a buttery icing, just the royal "glaçage"…So in the end, this Red Velvet is quite "healthy" I would say…almost "diet" (?!)
For its special shape, I used a rose silicon mold, that you can get in kitchenware stores..and talking about that…the giveaway !!!
Yes… again thanks to CSN stores, you will be able to use this $75 certificate, in any of the stores, for anything you want..like this drop leaf table, so suitable for small kitchens like mine…or small apartments. What do you have to do to participate? Just send me a comment telling me which of my three pizzas you preferred! As simple as that !! you have time till October 28th, 9am (Paris Time). Remember you can use the certificate, for anything you want, in any CSN store (unfortunately only USA/Canada residents can participate!)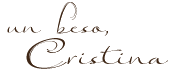 For the recipe, see below…


For the génoise


Follow the instructions here using these ingredients (my mold was rather small)
* egg, 3 * sugar, 90gr * flour, 70gr * cocoa powder, 20gr * red food coloring (quantity depends on brands: use until desired color)


For the royal icing,


Beat lightly the white of one egg. Add some lemon drops. Incorporate icing sugar till required consistence: neither too runny, nor too stiff!