Finally, the end of my apricot saga…with this apricot chutney, that will make your cheese board, even more appealing!! I would also use this chutney to accompany chicken, cold meats, or even for sandwiches….
Keeping this chutney in jars is like making sure the best of the summer will stay with us for some months…brightening our colder and not so shiny days…..


Here I used roquefort cheese, but the cheese variety is absolutely up to you ! And I "crowned" the cheese with some caramelised hazelnuts that then I chopped ! I love the crunch of the hazelnuts, the sweet/salty contrast between chutney and cheese….
The backstage of the first photo
I hope you adopt this chutney for your summer evenings with friends….
Enjoy!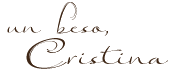 To make this Apricot Chutney, you will need:


(around 700grs)


*small red onion, 1 *garlic, 1 clove, chopped *chilli pepper (or any other pepper), 1 point *fresh ginger, en brunoise, 1/2 tbsp *olive oil, 1tbsp *butter, 1 teasp *apricots, 500gr *sugar, 200gr *white vinegar, 100gr *cilantro, chopped, to taste
Put the olive oil and butter in a saucepan, and sauté the onion, ginger, garlic, and chilli pepper. Add the rest of the ingredients (the apricots should be washed, rinsed and cut in small cubes), except the cilantro. Take it to a boil, and then lower the heat. Cook for 30′/40′ until desired "jam" consistence, stirring from time to time. Once finished, add the cilantro. Put the chutney in sterilized pots. cover with the lid. Put the pots upside-down till completely cool. You can keep this chutney for several weeks. Once the pot is open, keep it in the fridge.
For the caramelised hazelnuts, follow my recipe here…using hazelnuts instead of almonds…