Et oui !!!! finally, springtime has arrived..March 21st (Shhhhh !!! also, it is my birthday today!)
And I feel twice as happy because one of my best friends has come to visit me from Argentina, in fact, my friend E. is my first friend in life. We met when we were 6 years old and we shared every single day of school, during 12 years !!, and all our after-school games, our vacations, our first teenage dates….then life (men!) took us along different paths…we got married, we had children….but somewhere in our hearts, we keep on being the same two girls that "play" together..we have laughed and cried together (life has sometimes been far from easy…), but still here we are, the same feeling bonds us together…
And me, in my mission of showing Paris to someone !! being the "tour guide"…yeah! you guessed right…gastronomic tour (what else with me?)
We started with a "chocolaterie" …Chapon
Have you noticed the huge copper pots used here for lighting?
And the chocolate-mold wall "paper"? Besides, it is one of the few places in this world (if not the only) with a "chocolate mousse bar".
Then, on rue du Bac, one of my favourites…Monsieur Conticini and his "Pâtisserie des Rêves". He has modernised not only the architectural look of a traditional pâtisserie française…..
with his almost theatrical "mise en scène" for cakes….
but also he has a new, "aggiornata" (updated) version of French pastry classics:
Mini-versions of long-standing Paris-Brest ("gâteau" created in honor of a bicycle race between Paris and Brest, the round pâte representing the wheel of a bicycle) and again St Honoré….
and my favourite "his Tatin aux pommes" (apple tarte tatin) Please, I would love to eat this before dying…!
Of course, if you think that looking on the internet for the recipe for these "entremets" will lead you to reproduce these unique "gems" of French "savoir-faire"….forget about it!
Monsieur Conticini's recipe is an absolute secret…
Maybe if my blog becomes famous, he will reveal his secret to me???? "Je rêve" (I'm dreaming) Who knows…..?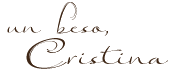 PS/ All the flowers in the first photo can be found on Quai de la Mégisserie, in front of the Seine river. (You will also find pets on sale there)