What do you think is the latest fashion this winter in Paris? Having your "manteau beige" (beige overcoat) ? Maybe…To buy your "lingerie" (underwear) à l'italienne? Mmmm…( only if you look like Monica Bellucci!) No, if you really want to impress your friends from "la Rive Gauche", you must invite them to dinner a beef stew made with "vitelottes, topinambours…"
"What's all that Cristina? New French words"?
No, these are the names of root vegetables that used to be grown at the times of kings and queens in France…or during the World Wars, and then fell into oblivion… So for the first time, we have a major fashion trend that is healthy !!! since these vegetables are full of nutrients and vitamins, and they are perfect for a hearty winter meal, like the stew you see here…..
"Allez" (Come on), we'll make this dish….we'll have a bottle of good red wine ( don't ever think of eating this with mineral water !!!????) and I assure you, life cant't get any better!!! ;D
But what root vegetables am I talking about?


Well, here simply carrots of all types: yellow, white, "carottes des sables" (sand carrots), but look at their amazing colors when you peel them!
(Top, left to right): Jerusalem Artichoke / Tuberous – rooted Chervil
(Below) Vitelotte Potatoes
The Jerusalem artichoke ( North American by origin) is known in France as "Topinambour" and is the star of many new dishes!!: soupes, veloutés, cakes, galettes….
The tuberous chervil (I loved it, mainly raw!) Its taste? a mixture of apple, artichoke and chestnut..This "Quasimodo" of the kitchens originated in Eastern Europe, and you know what? It is terribly expensive !! (for a root vegetable) The reason is that it gives gardeners a lot of trouble, plus it has to be stored for some time before it is ready to be eaten…Who would have guessed?
My favorite was the vitelotte…this potato coming to us from Peru…Nothing much when you see them…once peeled a devilish purple/violet color…Amazing! Unfortunately, the color fades once cooked!
The stew is simple, but perfect in its lack of pretentions…nourishing !!! What a grand mother would cook..Don't you miss these dishes? so far from the Michelin whatsoever…but SO good, when it is cold…when we are sad…Food for the soul..I would call them!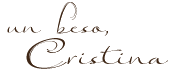 For the recipe, check below


For this Beef Stew, with Vintage Root Vegetables, you will need:
(serves 6)
* stew meat, 1,2kg * olive oil, 2tbsp * butter, 20gr *flour, 1tbsp *turmeric, 1teasp *garlic, 1 clove *chicken stock, 800ml *root vegetables (the ones here, plus parsnip) 1,5 kilo * thyme springs, 3 *salt & pepper
Sauté the pieces of beef in a cocotte (Dutch oven), in olive oil and butter till they get a golden color. Sprinkle with the flour. Add the turmeric, thyme and garlic. Stir. Pour in the stock. Cover and let simmer while you prepare the vegetables. Peel them and cut them in long sticks or dice. Put them in your cocotte. Add water if necessary (to cover) Check seasoning, adding salt and pepper. Simmer for 1h 30′. Serve immediately.
Recipe adapted from "Elle à Table"