July 20th is Friend's Day (Dia del Amigo) in Argentina. I don't know when this tradition started, but sure after 1969, since, for some reason, the date chosen was that of the man stepping on the moon. Whichever the reason, it is a big date for us…friendship is something we cherish, and honor to extents, that some other people find us a bit "over-sentimental", but that's the way we are…for good or for bad, passionate people!
On this day we do what we can to show our friends that we care, that we appreciate, in one word, that we love them!!! We go from buying a little something for each of our friends, to sharing a meal together (on this date, impossible to improvise! reservations at restaurants have to be made in advance!!!), dropping by just to share a few mates, or sending an SMS….(which is the second almost-impossible thing, since the network becomes "clogged", so many people trying to send SMS together at the same time….
So I wanted to celebrate with my friends here…but on July 20th there will be nobody (not even me!) so we anticipated!! BUT, one friend told me: "I am on a VERY strict diet…in a restaurant, it will be difficult for me to find something…PLUS, I follow the protein diet, which means only meat, only fish or chicken…with no vegs!" So we decided to do it at home, and, what are friends for?, we would ALL eat grilled meat with virtually nothing else! (After all, our D-Day is lurking near….the dreaded day when we must face the world in our swimsuits ;D
Believe it or not, this very simple presentation of grilled meat pleased everybody!! We were all happy: my dieting friend removed the onions, cheese, arugula and persil…(I think she "cheated" and ate the cherry tomato !!??!!), and we all indulged in what we do best….talking!! dealing with serious subjects such as:
our children's performance in all the exams kids have to pass in France: Bac, Bac français, Brevet…nerve-wracking experiences for all the family…not only the child. Why are there so many crucial-for-your-future-ruining-your-youth exams here?
our national team performance in the last World Soccer Cup ….Please, Diego (Maradona) we love you but we would prefer a professional coach next time!!

Mrs Carla Bruni-Sarkozy 's dress for the July14th parade…(Didn't she wear almost the same last year?) What? she bought two for the price of one at the "soldes"(sales)?

with the second glass of wine (completely out of diet!) we grew less philosophical and we turned to "substantial" topics shown in our not-precisely-Nobel-Prize-in-Literature magazines…Elle and Marie France….
Thank you girls for being there…for holding the big white board so that my picture would get more light…(though if you look closely…one of my friends in reflected on the fork!! What a shame!!( that's not professional, Cristina…), for cleaning my kitchen, for smoking in the balcony….thanks for all!!
If you celebrate Friend's Day in your country, just have fun sharing…and if there isn't a Friend's Day, you should create one….! You know what I love the most about this day? When a long lost friend, whom you haven't seen for ages, calls you! There isn't a better surprise !!!
It
takes so little to make someone happy….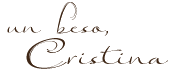 PS: Yes, those of you living in France guessed right…my friend is following the Dr Dukan method (quite popular now in France). However, I am, by no means, "sponsoring this method"…I am not a doctor first, so I do not know if it is good for our health or not…and this post is by no means doing publicity of this method!) I just mentioned it as a fact of life…in the same way I would have mentioned the Atkins, or any other, if my friend had been following that diet…
Please, consult your doctor before starting any diet!!!
Want the recipe?


Actually, there is almost no recipe….


You will need one beef fillet that you will cut into 1cm slices (calculate 2 per person), some arugula and some persil ( previously rinsed); some cheese cut into thin slices with the potato peeler (it should be parmesan, but I didn't have at home, so I used Gouda), two red onions (sliced not so thin), some cherry tomatoes….
Cook the beef "tournedos" (slices) in your grill pan 30″/1′ each side. Season to taste. Drizzle the arugula/persil with a vinaigrette made of olive oil and balsamic vinegar, salt & pepper. Place on top of the tournedo, together with the cheese slices. Place the other tournedo on top. Decorate with the onion rings (which you have previously sauté in olive oil) and the cherry tomatoes….
It wouldn't be me if I didn't sprinkle the whole with "fleur de sel" and a combination of sunflower (or other) oil and piment d'Espelette (or paprika, or Spanish pimenton)
Recipe adapted from Elle à Table