Abajo en Español!
I think you already know (but there are always new readers) that my "liaison" with cooking is comparatively recent…it all started in 2007. Before that, my closest connection with cooking was watching cooks on Argentinean TV !
This is how I got to know Francis Mallmann….A "gaucho", a gipsy, a dandy….! I loved the stories he used to tell about how he, a boy born in Bariloche, a sort of family rebel who dropped out of school, ended up in the most prestigious restaurants in France where he learnt "French discipline"….
"In the first Parisian restaurant where I worked, they kept me peeling artichokes for two months…until they were perfect! That is French discipline"
(At that time, I was far from guessing that I would be able to experience, or "suffer" that myself !! Life would make me spend one month at one of the most famous Parisian pâtisseries, and during that month I did nothing but "millefeuilles"….)
One day, Mallmann came back to Argentina, and he marvelled us with his French cooking…for many years…until, and I ignore exactly when, why, how….(well, once he confessed he was "tired of cooking French for wealthy Argentineans"),  he left the spotless kitchens, to start travelling around Patagonia, in his land Rover, to cook in the open air, using the technique mastered by most Argentineans, what gauchos do better: cooking with fire…in the open air! Even if you don't understand Spanish, take a look at this video here...you will see him cooking…simple but oh, so tasty dishes! and you will capture his spirit!
From his world-acclaimed book, Seven Fires, Cooking the Argentine Way, the Pascualina Tart…born in Italy, adopted in Argentina, as a classic! Here, generous, lavish, country-style for huge parts! Made with "empanada" dough, and eggs!
And here, my version, adapted to my French clientele, and my cocktails…! Puff pastry and spinach and quail eggs!
I hope you enjoy both!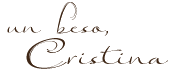 Mi Homenaje a los Chefs Argentinos (I): Tarta Pascualina, por Francis Mallmann: un Gaucho estilo "Ralph Lauren"
Creo que ustedes ya saben (pero siempre hay nuevos lectores) que mi "love-affair" con la cocina es comparativamente reciente...Empezo en el 2007. Antes de esa fecha, mi acercamiento maximo a la gastronomia se limitaba a ver programas de cocina por la TV argentina!
Es asi como conoci a Francis Mallmann…Un "gaucho", medio gitano (pero vestido Ralph Lauren), medio hippie..un "dandy"…! Me encantaba escuchar sus historias de como él, un muchacho nacido en Bariloche, algo asi como "la oveja negra" de la familia, que habia dejado el colegio, termino en los restaurants mas prestigiosos de Francia, donde aprendio, entre otras cosas, la disciplina "a la francesa".
"En el primer restaurant parisino donde trabajé, me tuvieron dos meses pelando alcauciles…hasta que me salio perfecto! Esa es la disciplina francesa"
(En ese momento, yo no soñaba, ni remotamente…que algun dia yo iba a experimentar, "en carne propia" la famosa disciplina...La vida mas tarde me haria pasar un mes, en una de las mas prestigiosas pâtisseries de Paris, nada mas que haciendo "milllefeuilles"…)
Un dia Mallmann volvio a la Argentina, y nos maravillo con su cocina francesa…por muchos años..hasta que ignoro cuando, ni como, ni porqué…(luego él confesaria "haberse cansado de cocinar francés para argentinos ricos") dejo las cocinas relucientes para empezar a "vagar" por la Patagonia, en su Land Rover, para cocinar al aire libre, en la nieve, sufriendo vientos, usando la técnica que muchos argentinos dominan, o en todo caso, los gauchos! el fuego…cocinar con brasas, al natural...Véan este video, y se daràn una idea, de qué estoy hablando….Cocina simple, pero sabrosa..y su espiritu !
De su libro, aclamado mundialmente, Siete Fuegos – Mi Cocina Argentina, esta Tarta Pascualina…nacida en Italia, para las Pascuas (de alli los huevos), adoptada por los argentinos, en su cocina diaria….Aqui, la receta de Mallmann, hecha con masa de empanada…Tarta abundante, generosa, casi "pagana" (a pesar de su origen religioso)!
Aqui, abajo, la mia….mi version para Menu Malbec, adaptada a una clientela francesa: masa de hojaldre, las mismas espinacas o acelga, y un huevito de codorniz! 
Espero que disfruten las dos!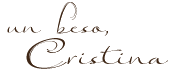 NB: Photos of Chef Mallmann from web sources / Las fotos de Chef Mallmann no me pertenecen.
La receta? / The recipe?