En Español, en color!
Place? Paris Month? October Situation? My friend L's birthday..(on the phone)
Me: Name a cake and I will make it for your birthday!
L: Genial! but without mousses, without cream, without chocolate because I am on a diet…
Me (a bit exasperated) WHO can be on a diet the day of her birthday ?!?
L: Yes, you are right, but I have been eating badly lately..
Me: Every time we talk you are on a diet…
L: Yes, I know, but then I give it up and I eat a bar of chocolate….
Lugar? Paris Mes? Octubre Situation? El cumple de mi amiga L (en el teléfono)
Yo: Qué torta querés que te haga para tu cumple?
L: Qué buena idea! Una que no tenga mousses, ni chocolate, ni crema…estoy a dieta!
Yo (un poco molesta) Y a quién se le ocurre estar a dieta el dia de su cumple??!!??
L: Si, ha sé…pero ultimamente estuve comiendo un monton de porquerias…
Yo: Siempre que hablamos estas a dieta..
L: Es verdad…no como nada, y después me da hambre y me como un chocolate!
How many times have YOU had this conversation with a friend? Many I guess…So, there I was, as frustrated as any baker would be without chocolate, cream, and mousses…
Yet, resourceful girl as I am (?!), I remembered HIM !!! or IT rather…A book I have at home by Pierre Hermé….and this Italian gem, the "pain de Gênes"…so full of almonds (…and L had not mentioned the word "almond" ;D
Cuantas veces tuvieron esta conversacion con una amiga? Muchas supongo…Y yo, re-frustrada como todo pastelero que quiere hacer una super torta, y el pedido es SIN chocolate, ni crema, ni mousses…
Pero soy una chica de recursos (?!), asi que de repente me acorde de EL (no, de Néstor,no!), o mejor dicho de su libro! Un libro que tengo en casa de Pierre Hermé..y esa joyita italiana que es el Pan de Génova! Tan lleno de almendra…(y L. no nombro la palabra "almendra" ;D
Why is Pierre Hermé's recipe better than the ones you will find in most places? Because most recipes use almond flour, but he uses marzipan, that he mixes with the eggs, and then takes to a Bain Marie…and this is the trick! It is THERE when the flavor changes…He advises us to bake two days before (or even more) the chosen date because this gives the almonds the time to develop all their flavor! You might find the recipe a bit complex but it's an original Pierre Hermé !!!
Por qué es la receta de PH mejor que las otras? Porque en la mayoria usan solo harina de almendras, mientras que él usa mazapan, lo mezcla con los huevos, y luego lleva todo esto a baño Maria y sigue mezclando..y AHI esta el truco! Ahi es donde cambia el sabor…Ademas nos aconseja hacerlo dos dias (o mas ) antes del evento, porque esto le da tiempo a las almendras para madurar y desarrollar mejor su sabor..Y es tal cual! Mi amiga lo dijo! Capaz que la receta les parece un poco "vueltera", pero "el que quiere Pierre Hermé, que le cueste"..(si ya sé..era "celeste")
The "Pain de Gênes" can be used as base for an "entremets" (even though more compact in texture), eaten with jams, or simply, as Italians do, dipping it in your coffee. My personal thing? with a glass of champagne, as I did with L. Joyeux Anniversaire !!
El pan de génova puede usar como base de una torta (entremets), aunque es mas compacto que un bizcochuelo…o se puede comer con mermeladas, o mojandolo en el café, como hacen en Italia! Yo prefiero como hicimos con L., con una copita de champagne en la mano..y Feliz Cumple…hic!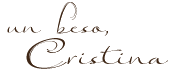 To make this Genoa Bread, you will need:
*marzipan, 200gr *eggs, 3 *self rising flour, 50gr *Ricard (or your favorite licquor), 1 tbsp *butter, 60gr + extra for the mold.
Butter & flour a mold of 18 cm. Put the marzipan in the bowl of your stand mixer with the paddle attachment, start mixing & then add the eggs one by one. Then put the bowl in a bain marie and mixing now with the normal mixer (or manual whip) , till the mixture reaches 60°C .(be careful with the temperature here, you don't want the eggs to cook)  Add the licquor.Then put the bowl back in the stand mixer, and continue mixing till the mixture is completely cool, and very light and airy. Melt the butter in the meanwhile in the MO in a little bowl. Then add a bit of the mixture of your bowl, to adapt density of two mixtures. Remember in pastry we look for equality of density of mass. Combine the flour (sifted) with the mixture in the big bowl, slowly, lifting the mixture, with a spatula, from the center to the edges. Incorporate the butter.   Bake 180°C, for 20′ aprox. Check with wooden stick. Once cool, unmold. When completely cold, wrap the cake in cling-film. Eat (if possible) two days later.
Para hacer este Pan de Genova van a necesitar:
*mazapan, 200gr *huevos, 3 *harina leudante, 50gr *Ricard, o el licor que mas les guste, 1 cda sop *manteca, 60gr + extra para el molde
Enmantecar y enharinar un molde de 18cm. Poner el mazapan en la batidora, con la lira, y empezar a mezclar para que el mazapan se vaya aflojando. Agregar los huevos de a uno. Luego sacar el bowl de la batidora y llevarlo a baño maria, ahi siempre batiendo con una batidora manual, hasta que la mezcla alcance los 60°C (ojo, con el calor!, no queremos que los huevos se cocinen!) Luego, todo de vuelta a la batidora, y ahi batimos bien hasta que la mezcla este super espumosa, y fria (a mitad del trayecto agregamos el licor)  Mientras tanto, derretimos la manteca en un bowl chico en el MO. Dejamos enfriar unos segundos y le agregamos un poco de la mezcla que esta en la batidora. Esto es para equilibrar masas, principio number one de la pasteleria! Ahora, agregamos la harina tamizada a la mezcla en el bowl grande, con movimientos envolventes, del centro hacia fuera, y luego la manteca, con movimientos idem! Pasamos todo al molde y horneamos 180 °C, por 20′ aprox, o hacemos la prueba del palito. Una vez tibio, desmoldamos sobre rejilla, donde pusimos papel de coccion, y una vez bien frio, envolvemos en film plastico, y nos aguantamos las ganas por 48hs!! Después si, comer sin moderacion!
Recipe adapted from "Secrets Gourmands" by Pierre Hermé