En Español, en Color
I love the word "avant-goût" (sneak preview) ! That's the incredible thing about French: some words are just a delight to pronounce…they are even sensual! I still owe you a post about my vacations in Sicily and Sicilian cuisine…but this tartelette, full of pistachio and figs also deserves a "Mamma mia!"
Have you ever had a kind of "duel" with a recipe? That was my case here….I decided to follow a recipe by Chef Conticini, simply because I love what he makes and eating at his pâtisserie is always a treat…So, I opened my book and started analyzing his recipe….
1. The first thing that called my attention is that he calls this sablé "breton" but then, there is no baking powder..Maybe I'm wrong..but as far as I know what makes a "sablé" breton is the use of baking powder…well, I considered it was just a "sablé" …He also adds a little almond flour to make it even flakier..
2. Then, the method was completely different because he whisks everything in the stand-mixer at middle / high speed! All my life I had mixed the sugar, eggs…then butter and finally the flour incorporated with just a few strokes….Using high speed there stunned me as a method…
3. Once the mixture is ready, he fills the circle molds, and voilà, to the oven ! (no previous refrigeration)
This was like too much for me, however I decided to follow his recipe strictly. Result? From the point of view of flavor…impeccable! He uses salted butter, of the highest quality, plus a pinch of fleur de sel, and this is very agreeable to the palate…It was sandy, flaky, subtile. Consistency? Too fragile! I mean, for a tartelette is OK, if you handle it with extreme care. Now if you are thinking of making sablés for a picnic, don't follow this method!
The Pastry Cream can be made with pistachio cream (check in some specialty Italian store) or pistachio paste (if too hard in consistency, soften it with hot milk or cream, before incorporating it to the still hot pastry cream) If not, just make a normal pastry cream, and incorporate some chopped pistachios! Mea Culpa!: when I added the pastry cream to the pistachio cream, the color was not very attractive..so I decided to add a tiny bit of food color which proved to be a bit too much for my taste (even though Paris galores with flashy pâtisserie!) Next time, a microscopic amount? 
Me encanta la palabra "avant goût"! (ni sé como traducirla es español…"anticipo"?) Eso es lo que me encanta del francés…hay cada palabra..genial! "anticipo"? "avant goût"? Es mas refinado..hasta suena sensual! Todavia les debo un post sobre mis dias culinarios en Sicilia, pero esta tarteleta, llena de pistacho e higos frescos, es bien italiana y se merece un "Mamma Mia"!
Alguna vez sintieron que una receta se convierte en un duelo personal? Si! tipo "yo" o "la receta" Esto es lo que me paso cuando decidi seguir la receta de Sablé Breton del Chef Conticini. Ojo, me encanta todo lo que hace Conticini y personalmente creo que es uno de los mejores pasteleros de Paris..pero igual, al analizar la receta, noté que:
1. A pesar de llamarse "sablé breton" no tenia polvo de hornear…Yo siempre supe que un sablé es breton cuando tiene polvo de hornear…entonces este era solo un sablé? También Conticini le puso harina de almendras para hacerlo mas arenoso!
2. El método era distinto porque el chef usa la batidora para todo el preceso a velocidad media/alta. Yo siempre hice sablés batiendo azucar y yemas..luego azucar, y la harina la incorporaba a mano, "batiendo" lo menos posible!
3. Una vez hecha la masa, Conticini la mando al horno! o sea nada de refrigeracion previa…!
A pesar de todo, decidi seguir la receta al pie de la letra porque Conticini es Conticini! Resultado? Gusto genial! Haber usado manteca salada de maxima calidad mas "fleur de sel" le dio un gustito y un contraste bien agradable! Consistencia? Si, arenosa..perfecta para una tarteleta, pero demasiado fragil!!! La tarteleta era mirame y no me toques..Ojo! para este postre, sutileza total, pero si pensaban llevar estos sablés a un picnic, cambien de receta porque llegaran con migas…
Creo que esto es lo bueno, hacer, probar, testear, corregir…ver que privilegiamos..Igual, estuvo riquisima!
La Crema Pastelera la mezclé con esta crema de pistacho que compré en Sicilia..sino se puede mezclar con pasta de pistacho (ojo, porque la consistencia es mucho mas dura, habria que diluirla con un poquito de leche o crema caliente antes de agregarla a la pastelera aun caliente!), y sino, hacemos la pastelera normal y le agregamos pistachos cortaditos a cuchillo, y va a quedar buenisimo también. Mea Culpa! : cuando mezclé la crema pastelera con la crema de pistacho, el color que quedaba no era de lo mas feliz…asi que decidi ponerle un poquitito de colorante pistacho. Bueno, el poquitito fue mucho en evidencia! Si bien en Paris es la moda de pâtisserie "flashy" a mi no me gusta tanto…asi que la proxima, cantidad miscroscopica! (el color de pistacho siempre me da muchas dificultades en el plano estético, en cuanto se mezcla con algo adquiere "un verde feo" que es dificil de corregir….
This is the beach where I spent some days in August…ten days of Dolce Vita! (coming soon…)
Aqui Sicilia, la playa donde pasé algunos dias en agosto..dias de Dolce Vita (ya viene…)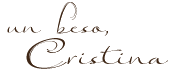 For the Sablé Breton, you will need:
(yield 8/10 sablés)
*flour, 125gr *salted butter, 175gr (room temperature) *confectioner's sugar, 90gr *yolks,2 *almond flour, 80gr *fleur de sel, 1 pinch
In a stand-mixer, mix the butter & sugar till it whitens, add the almond flour. Then add the yolks, one by one. Finally fold in the flour and the fleur de sel, incorporating manually with a few strokes. Spread the batter on a plastic foil, cover it. Refrigerate, min 45′.
Using a rolling pin, on the same plastic foil, spread the batter till desired height (1,50/2cm) Cut using circle molds (aprox 6cm). Bake (170)C) for 15/20′. When half the baking time has elapsed, using a wine cork, press the center of the sablé, to form a kind of "nest" where you will place the cream. Once ready, place the sablés on a wire rack, face down.
For the Pastry Cream, you will need:
*whole milk, 210ml *flour, 10gr *corn flour (maizena), 10gr *sugar, 40gr *gelatin, 1 sheet *butter, 50gr  *yolks, 2     (Optional: pistachio cream, 60gr   or   pistachio paste, 20 gr  or chopped pistachio, 100gr)
Put the gelatin sheet in water. Pour the milk in a saucepan and take it to a boil. Let rest. In a bowl, beat the yolks with the sugar, add the flours, beat again. Incorporate half the milk. Fold in well. Then pour everything back in the saucepan with the rest of the milk. Heat stirring constantly mid/low gas. Be careful not to burn mixture. Once it thickens, turn off heat. Rinse the gelatin sheet and incorporate to the pastry cream. Fold in the pistachio cream and the butter. Cover a tray with plastic foil. Spread the pastry cream on it. Cover with  plastic foil to avoid air contact. Refrigerate.
Before piping the cream, cover the "nest" of the sablés with some jam (orange, or to taste). Remove the pastry cream from the fridge. Use a whisk to make it recover right creamy consistency. Put the cream in a piping bag number 14, Form a dome. Slice the figs in three. Accomodate them forming a kind of tent.
*harina, 125gr *manteca salada, 175gr (temperatura ambiente) *azucar impalpable, 90gr *yemas,2 *polvo de almendras, 80gr *fleur de sel, 1 pizca
(salen entre 8/10)
En la batidora, poner la manteca, el polvo de almendras y el azucar. Mezclar bien hasta tener una consistencia bien cremosa. Agregar las yemas de a una. Luego agregar la harina de a poco, incorporando con una espatula. Sobre una placa, poner un film plastico. extender la mezcla sobre él, mas o menos del grosor que después lo vamos a usar (un trabajo menos), cubrir con otro film plastico. Llevar a heladera minimo 45′. Luego sacar de heladera, rectificar grosor con palo de amasar. Cortar con corta pasta discos del tamaño deseado (aqui, 6/8cm) Llevar al horno sobre Silpat, o papel sulfurizado. También se puede hornear dentro de los circulos de pâtisserie (si tienen muchos) para que conserve la forma perfecta! Horner 170°C, por 15/20′. A mitad de coccion, con un corcho, presionar en el centro como para formar un "nidito" (ahi pondremos la crema). Retirar del horno, desmoldar sobre una rejilla, base hacia arriba.
*leche entera, 210ml *harina, 10gr *Maizena, 10gr *azucar, 40gr *gelatin, 1 hoja, o 2gr *manteeca, 50gr  *yemas, 2     (Opcional: crema de pistachos, 60gr   or   pasta de pistacho, 20 gr  or pistachos cortaditos a cuchillo, 100gr)
Hidratar la hoja de gelatina en un bowl. En una cacerolita, llevar la leche a hervor. Dejar reposar. En un bowl, blanquear las yemas con el azucar. Agregar harina y maizena. Batir otra vez. Incorporar la mitad de la leche. Luego pasar esta mezcla a la cacerola con la otra mitad de la leche. Llevar a fuego medio/bajo, revolviendo constantemente con el batidor de almabre (ojo que no se queme) hasta que espese. Retirar del fuego. Agregar la hoja de gelatina bien escurrida, la crema de pistachos, y la manteca. Sobre una placa, poner film de plastico, extender la pastelera sobre él, cubrir con otro film bien (para evitar que con el aire se forme una costra) Enfriar.
Para el armado, de preferencia, como base del "nidito" poner un poco de alguna mermelada: naranja u otra. Esto, ademas del gusto, va a hacer que el sablé no absorba tanta humedad. Luego, sacar la pastelera de la heladera. Darle un golpe de batidor de alambre a mano, para que la crema vuelve a estar aireada, poner la crema en manga con pico grueso, (sino los rellenar con cucharita, pero queda mejor con manga) Cortar los higos en gajos, y acomodar 3gajos por sablé, en forma de carpa.