Abajo en Español
Yes, if tonight you have a date with Ashton Kutcher…you'd better read another blog…that's a sensible piece of advice!!
Leaving aside the "dangers" of the broccoli family (see NB), here….and as if this were not enough, we will indulge in bagna cauda sauce! A warm dip, typical of the Piedmont.. full of garlic and anchovies...
You know what? I will stick to my dish.."Yes, Ashton..don't insist..I am NOT spending the evening with you" (besides, my friend Demi told me he snores at night ;D
Allez les filles! (come on girls!) Girls' night? Yeah..it's bagna cauda night!!!! Who cares?
NB: Broccoli is very good for our health. You can read about it here. The only uncomfortable side-effect can be gas or stomach irritation.
Este Blog Puede Ser Peligroso…!!! Flan de Brocoli, en Salsa Bagna Cauda
Si esta noche tenian cita con Ashton Kutcher...entonces mejor que cambien de blog…ese es un buen consejo!!
Como si los "peligros" de la familia broccoli (ver NB) no fuesen suficientes, aqui les traigo esta salsa bagna cauda! Un dip tibio, tipico del Piamonte italiano…lleno de ajo y anchoas…
Saben qué? Me quedo con mi plato.."Si, Ashton..no me insistas..hoy no salgo con vos" ("qué pesado es!….ademas mi amiga Demi me dijo que de noche, ronca !?! ;D
Allez les filles! (vamos chicas) Noche de chicas? Yeah!! Noche de bagna cauda….A quién le importa, no?
NB: El brocoli es beneficioso para nuestra salud. Pueden leer sobre esto aqui.  Como todo, puede tener algun efecto indeseable, como gas o irritacion estomacal.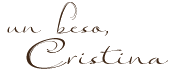 For this Broccoli Flan, in Bagna Cauda sauce, you will need:
*onions, 1 *olive oil, 2 tbsp *broccoli flowers (I used a mix of broccoli, romanesco & cauliflower, frozen ), 600gr *cream cheese, 200gr *grated parmesan, 2tbsp *eggs, 3 *salt, pepper, nutmeg, to taste.
Cook the broccoli in salted boiling water for 6′. Check. They should be tender but not too soft!. Refresh in cold water. Set aside some small flowers for decoration. Heat the olive oil in a frying pan, and sauté the chopped onion. Sauté the broccoli a 1/2′ and then put everything in a mixer with the cheese, eggs, salt, pepper, and nutmeg. Mix till you get a cream. Pour the mixture in little flan molds (previously buttered) , or in a pâtisserie ring mold covered with aluminum foil (buttered) Bake in a Bain Marie (180°C) for 25/30′.
Unmold and serve with the bagna cauda sauce. Decorate with some little broccoli flowers.
For the Bagna Caude sauce:
*cloves of garlic, 4 *anchovies in olive oil , 8 *butter, 80gr *olive oil, 4 tbsp *cream, 100gr
In a frying pan, heat the butter and olive oil. Add in the garlic finely chopped. Cook in low heat for some 2/3′ together with the anchovies, till they become like a paste. Add in the cream. Cook 2/3′ more. (if you want a more creamy texture, you can use the hand mixer at the end)
Adapted from recipe by Dolli Irigoyen.
Para este Flan de Brocoli, en Salsa Bagna Cauda, van a necesitar:
*cebollas, 1 *aceite de oliva, 2cdas sop *flores de broccoli (yo usé un mix congelado de brocoli comun y romanesco), 600gr *queso crema, 200gr *queso rallado, 2 cdas sop *huevos, 3 *sal, pimienta y nuez mozcada.
Cocinar los broccoli en una ollita con agua hirviendo salada 6′. Chequear el punto de coccion. Deben estar tiernos pero no babosos! Colar. Refrescar con agua fria. Reservar algunos para la decoracion. Saltear la cebolla picada en el aceite de oliva. Agregar los broccoli. Cocinar 1/2′ mas. Pasar todo a una procesadora, junto con el queso cream, los huevos y condimentar. Procesar. Chequear el condimento. Verter en flaneras, previamente enmantecadas. Sino, también se pueden usar moldes de pâtisserie, haciéndoles una base con aluminio (enmantecar) Hornear a Baño Maria (180°C) 25/30′. Desmoldar. Servir junto a la salsa Bagna Cauda. Decorar.
Para la Salsa Bagna Cauda
*ajo, 4 dientes *anchoas en aceite, 8 *manteca, 80gr *aceite de oliva, 4 cdas sop *crema (yo usé "light"), 100gr
En una sarten derretir la manteca junto con el aceite de oliva. Agregar los ajos bien picadas. Cocinar a fuego bajo (sino se queman los ajos!) junto con las anchoas desmenuzadas. Revolver con cuchara de madera hasta que las anchoas formen como una pasta (2/3′) Agregar la crema. Cocinar 1/2′ mas. (opcion: si se quiere una salsa mas homogenea, se la puede mixear)
Adaptacion receta Dolli Irigoyen.