Abajo, en Español !
When the good weather returns, Paris seems more beautiful than ever! but…those that live here know very well, that good weather never lasts too long….so we try to profit from every minute of sunshine…Making a break in my daily work routine, I go to Avenue Foch, to walk my dog…or my dog walks me..who knows?
The breeze is warm, observing flowers blooming such a favorite passtime...what else is missing in this picture? Icecream, like those of Buenos Aires!
I have already showed you how to make dulce de leche icecream, so today is the turn of another Argentinean classic: Banana Split!!
What is Banana Split? you might wonder….
Well…it is the combination of banana icecream, tiny (or not so tiny) chocolate chips, and dulce de leche…do you need more?
Is it good? Look at my daughter….She readily volunteered to "clean" the icecream maker…and then, in the evening….what is almost a ritual at home…measuring in exact grams or cups, how much each of us got..of a certain treat….
Trust this Argentinean blogger..many people out there say it is hard to find better icecream than in Buenos Aires…and I know what they mean!
Enjoy!
Helado de Banana Split, dando la bienvenida a la primavera en Paris, con un sabor argentino…
Cuando hace buen tiempo, Paris parece mas linda que nunca! Pero los que vivimos aca sabemos que el buen tiempo dura poco…asi que aprovechamos cada rayito de sol al maximo. Los mediodias, hago una pausa en mi rutina de trabajo, y ahi saco a pasear a mi perro, por la Avenida Foch (o es él que me pasea a mi?)
La brisa es tibia…adoro ver los cambios en la floracion dia a dia..todo es idilico! Qué me falta? Un heladito…como los de Buenos Aires ! 
Ya les dije como hacer helado de dulce de leche, asi que hoy es el turno de otro gran infaltable de mi pais: el helado de Banana Split !
Qué es la Banana Split?, algunos se preguntaran….
Es la combinacion de helado de banana, chips de chocolate (mas o menos grandes), y dulce de leche! Se necesita algo mas?  
Sera bueno? Solo les basta mirar a mi hija…como, voluntariosa, se ofrecio para "limpiar" la heladora…Y después el ritual de siempre a la noche..Medir exactamente, cuanto le toca a cada uno..ni un gramo mas…ni una cucharita menos!
Espero que confien en mi..Por ahi dicen que el helado de Buenos Aires es uno de los mejores del bueno…
A disfrutarlo !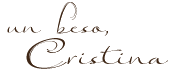 To make this Banana Split Icecream, you will need:
*bananas (medium size),4 *yolks, 5 *sugar, 150gr *whole milk, 250ml *heavy cream, 250ml *lemon juice, a teaspoon *rhum, 1tsp *chocolate chips and dulce de leche, to taste
Heat the cream & milk in a saucepan. Whisk the yolks & sugar till they whiten. Fold in half of the cream/milk mixture so that the yolks/sugar rise mildly their temperature. Put the whole of this mixture, back in the saucepan with the rest of the cream/milk. Always stirring, cook until the mixture coast the spoon. Do not take this to a boil! It should not reach over 80°C. Let cool. Use a food processor to turn bananas into a purée. Add some lemon juice to prevent blackening ( but not too much otherwise it will taste a lemon) Fold this into the cream/yolk mixture, once cool. Rhum is optional but I recommend it if we think that alcohol helps to prevent crystallization. Refrigerate for at least 6 hours. Put it in your icecream maker. Use as instructed. Before the icecream is ready, fold in the chocolate chips (you can chop them very fine or not, according to your taste) and spoonfuls of dulce de leche (according to your taste) The dulce de leche I used here is the "pastelero" (special for pastry) thicker in density. If not, use the normal one.
Para hacer este Helado de Banana Split, van a necesitar:
*bananas medianas, 4 *yemas, 5 *azucar, 150gr *leche entera, 250ml *crema entera, 250ml *jugo de limon, un chorrito *rhum, 1 cuch sopera *chips de chocolate y dulce de leche, a gusto
Poner la crema y la leche en una cacerola, y calentar, casi hasta ebullicion. En un bowl, batir las yemas y el azucar hasta que blanqueen. Pasar al bowl, la mitad de la mezcla crema/leche, para que las yemas tomen temperatura. Luego pasar este mezcla a la cacerola que quedo con la mitad de la crema/leche. Calentar revolviendo siempre hasta que la cuchara napee. NO llevar a ebullicion. La temperatura no debe superar los 80°C . Dejar enfriar.Mixear las bananas a ultimo momento (para evitar que se pongan negras) Igual agregarles un chorrito de limon por las dudas (pero no mucho, sino después el helado sabe a limon) Mezclar esto con la mezcla anterior (que no es nada mas y nada menos que una crema inglesa) Agregar el rhum (si bien es opcional, lo recomendio ya que el alcohol evita la cristalizacion) Refrigerar por los menos 6 horas. Turbinar en heladora, siguiente instrucciones. Cuando el helado esta casi hecho, agregar los chips de chocolate y el dulce de leche. Aqui yo usé el "pastelero" ya que tiene consistencia mas firme (sino se puede usar el otro igual)