En Español, en verde! Sopa Velouté de Calabaza/Apio y Morillas
The first time I came to France, in the year 2000, I thought this country was not "real". I got the impression it had been staged for a movie..where everything looks perfect, spotless…even if the weather is awful..like this New Year's weekend, when it rained almost everywhere in France ! We left Paris on a sunny Thursday morning, thanks to the invitation of my friend Y, to spend the day in her cute cottage, in Normandy, near Neufchâtel.
La primera vez que vine a Francia, alla por el año 2000, pensé que no era un pais "real"…Todo estaba tan perfecto, impecable, que me dio la sensacion que estaba preparado para la filmacion de una pelicula….aunque el tiempo estuviese horrible..como este weekend de Fin de Año, donde llovio en casi toda Francia! Dejamos Paris el jueves a la mañana, gracias a la invitacion de mi amiga Y, para pasar el dia en su encantadora casita de campo, en Normandia, cerca de Neufchâtel.
Instead of taking the highway, we drove along a country road, which has the advantage of surprising us with amazing sights: humble barnyard, imposing castle, and the "maisons à colombage", typical of this region in France. In the meanwhile, the weather started deteriorating….
En vez de tomar la autopista, fuimos por una ruta secundaria, lo cual tuvo la ventaja de sorprendernos con vistas increibles: el humilde galpon, un imponente castillo, y las casas "à colombage"(con vigas de roble) , tipicas de esta region de Francia. Mientras tanto, el tiempo empezaba a desmejorar….
We finally arrived, to find the perfect place, almost out of a story…like in "The beauty and the beast"…remember that typical village? The only thing missing were the people singing "Bonjour" (Btw: I think that scene is a masterpiece by the Disney Studios, I saw that scene a hundred times!) But this was better !! Champagne was waiting for us…and foie-gras toasts..Yes, we were in real France!!
Finalmente, llegamos para descubrir una casa salida como de un cuento...se acuerdan del pueblito donde vive Belle, en "La Bella y La Bestia"?…tal cual!  Faltaba que todos empezasen a cantar "Bonjour"! (entre nosotros, creo que esa escena es una de las joyas de los estudios Disney-yo la vi como cien veces! ) Pero aca era mejor! Nos esperaban copas de champagne y tostaditas de foie-gras…Si, estabamos en la Francia real!
The table had already been set..Look at it! This is what I call "campagne chic"… full of good taste AND authentic ! (I mean, this is not something recently made to "look" French Campagne….this IS French Campagne!) 
La mesa ya estaba puesta..Miren! A esto yo lo llamo "campagne chic"…tanto buen gusto Y autenticidad! (quiero decir, no son cosas nuevas compradas en un negocio de decoracion para aparentar "French Campagne"….esto ES French Campagne!) 
We had the creamy velouté soup, that you see above, and then "boudin blanc" (white sausage) It seems that it is a tradition to eat this sausage during the Xmas season. Because of the cold and rain, and because it is a sight to behold, the sausages were grilled in the fireplace, with the master of the house keeping a close eye on the fire…and our stomachs making a choir of noises in anticipation!
Comenzamos con ese cremoso "velouté" de calabaza que vieron arriba, y luego el "boudin blanc" (salchicha blanca) Parece que es tipico comer estas salchichas para las Fiestas. Por el frio, la lluvia, y porque es tan agradable de ver, las salchichas fueron grilladas en la chimenea, el dueño de casa controlando el fuego, mientras nuestros estomagos hacian todo tipo de ruido preparandose para el festin! 
The sausages were accompanied by carrots, champignons and some old root vegetables, like "topinambour" (Jerusalem's artichoke). The following day, we headed towards the Atlantic Ocean, direction Carnac, in Brittany. Sky? even darker! The architecture changed completely: stone houses..slate roofs!
Las salchichas fueron acompañadas de zanahorias, champignons, y otros tuberculos "antiguos" como el "topinambur" (papa alcachofa de Jerusalem). Al dia siguiente, partimos en direccion Oceano Atlantico, hacia Carnac, en la Bretaña. El cielo? mas oscuro todavia! La arquitectura cambio completamente: casas de piedra con techos de teja laja negros
There was a "little" problem with the home of my friend L. The kitchen was in renovation! A wall has just been pulled down, kitchen cabinets and oven in urgent need to be changed..but this did not discourage her, or us, for that matter..Cooking well is a matter of will and passion, after all!
Habia un "problemita" en la casa de mi amiga L. La cocina estaba en reparacion! Habian tirado una pared abajo para agrandarla…los muebles y el horno necesitaban ser cambiados…pero esto no nos desalento..ni a ella, ni a nosotros! Cocinar bien es una cuestion de voluntad y pasion, después de todo!
The teenagers of the house in deep concentration preparing foie-gras macarons! Guess who had made them? (recipe here)
Hasta las adolescentes de la casa se concentraron en rellenar las tapas de macarons, con dulce de higos y foie-gras! Adivinen quién los habia hecho? (la receta la pueden ver aca)
The master of the house spent almost two days to make this "chapon" (castrasted rooster) . First day, for the stuffing: pork and beef meat, onions, chicken livers, raisins, champignons, pâté, and lots but lots of Armagnac. Second day: almost seven hours of low oven,  basting it with its own juices, every half an hour…..
El dueño de casa se paso dos dias en preparar el capon (pollo castrado). El primer dia para el relleno: carne de cerdo y vaca, higaditos de pollo, champignons, cebollas, pasas de uva, y litros de Armagnac. Segundo dia: casi siete horas de coccion en horno bien bajo, rociando al "muchacho" con sus propias jugos de coccion, cada media hora….
The table was set, one more time…old family fabrics for tablecloths and curtains…..
Pusimos la mesa: manteles antiguos, que hacian juego con las cortinas antiguas también!
And sooner than we expected, the long weekend came to an end..We left the sea, seagulls and brisk air, to return to Paris, full of memories of good times with friends!
Y asi, mas pronto de lo esperado, el fin de semana largo llego a su fin….Dejamos el mar, las gaviotas, y el aire mas que fresco, para volver a Paris, llenos de recuerdos de un buen momento con amigos!
NB: all the photos here have no "styling", since I would not dare to invade my friends' lives, with long photo sessions by a blogger. The dishes, glasses and bottles were not arranged by me…they were left in the position my friends had placed them..no extra lights, no props…just the real life of real people. The photos from the country road were captured from my car, while driving!
NB: las fotos no tienen "styling" , ya que no me gusta invadir la vida de mis amigos con largas sesiones de fotografia que puede no interesar (y hasta aburrir) a los demas. Los platos, copas, botellas estan en la posicion en la que mis amigos las pusieron, la vajilla es la de ellos, no hubo luces extra ni nada….gente normal en sus vidas normales! Las fotos del camino de campo las saqué desde el auto, en movimiento!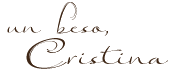 To make this Squash / Celeriac Velouté, you will need :
 *good quality pumpkin, 600g (not the watery Halloween kind, but a fleshy one like butternut) *celeriac, 300g  onions, 2 *mushrooms, 2 handfuls (morel in this case) * thick dairy cream,  3 tbsp (or a bit more if you prefer), * water, 1 liter *2 tbsp white wine *salt & pepper.
 Cut pumpkin & celeriac into chunks and cook in salted water  until very soft. In the meantime, sauté the onions with a little oil and butter until golden. Add the wine together with the mushrooms and let them cook until soft. Keep a few nice ones for decoration.Drain part of the vegetables water  (keep it on the side) and mix the vegetables together with the onions/mushrooms until you get a very smooth mixture. Add water if necessary, until you reach a nice creamy consistency. At last, mix in the dairy cream and add pepper to taste. Pour into soup plates or bowls and decorate with a piece of mushroom and a little chopped parsley or chives.
Recipe by my friend Y.
Para hacer esta Sopa Velouté de Calabazas /Bulbo de Apio y Morillas, van a necesitar:
*calabaza, o zapallo no aguachento, 600gr *bulbo de apio, 300gr *cebollas, 2 *morillas (u otro champiñon) , 2 manojos *crema espesa, 3c.soperas ( o mas si prefieren) *agua, 1 litro *vino blanco, 2 c. sop *sal y pimenta (a gusto)
Pelar la calabaza y el apio y cortarlo en pedazos. Cocinar el agua con sal hasta que esté blando. Mientras tanto, saltear las cebollas en un poco de aceite y manteca, hasta que estén doraditas. Agregar el vino con los hongos, y cocinar hasta que estos estén blandos. Separar algunos (los mas lindos) para la decoracion. Colar la calabaza y apio. (reservar un poco de esta agua) . Pasar por la procesadora, todos los vegetales. Si queda muy espeso, agregar un poco del agua que se reservo. A lo ultimo, agregar la crema. Sazonar a gusto. Servir en los platos, decorando con una morilla, y perejil o cebollin picado.
Receta de mi amiga Y.