Abajo, en Español !
Yes, I know….it's Wordless Wednesday…but I just couldn't wait to share this with you…
Who hasn't made Lemon Pie? You don't need a recipe! (Shh!! if you don't have one..this is a good one!) 
Enjoy!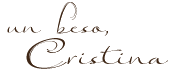 Lunes Sin Palabras: Lemon Pie !
Si, ya sé..es Miércoles sin palabras!, pero queria compartir esto con ustedes hoy (soy muy ansiosa …)
Quién no conoce un "lemon pie"? No necesitan receta…..Bueno, si quieren una..ésta es buena ! 
Que lo disfruten!