Abajo, version y receta en Español ! 
I was invited by sweet and talented Juliana, from Argentina, to join the World Dulce de Leche Day. The idea was to make something with what constitutes, maybe, the symbol of Argentinean sweet world..And there was precisely the problem! Everything has been done with dulce de leche, or almost everything ! And then, walking back home from the gym, I pass by Dalloyau…I decide to pick up their catalog, and there I saw these lollipops…well, not these lollipops….Dalloyau does not make them with dulce de leche, and cream cheese, that's for sure!!! In fact, I don't have their recipe ;(   The lollipops were not even in the store…It is something to order for a special ocassion..I only had this tiny photo...but that set my mind working..Yes! I will make the Argentinean version of Dalloyau !!!
Did I ever tell you that when I was a little girl I was the "skinny" type? Yes, my mother didn't know what to do with me….I would eat ridiculously tiny bites of food, and then not everything..so my mother, in her effort to make me gain weight, used to give me a cup of cream cheese and dulce de leche..I loved the white and brown swirled cream! So these lollipops took me back to my childhood days!
But where is the dulce de leche ?, you might wonder..It's inside the "choux", the profiteroles….like a hidden surprise! Then the caramel on top, with the gold leaf makes it "Oh, so French ! "
Then the moment of panic !!!! When I was assembling this, getting ready for the photos..Tragedy !!! Not the Bee Gees….kitchen tragedy !!! The choux started sliding down..refusing to stay on top ("law of physics" my husband the engineer would add in an, for me, infuriating remark) How does Dalloyau do this????? I couldn't see anything in their picture!! Cries of despair could be heard in my street! "Think fast", I said to myself..so what came to my mind, was to use a tiny raisin, for the Herculean task of holding the rest…et Voilà !! the raisin did the job!!
Aren't they cute?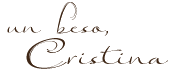 Chupetines de Dulce de Leche y Frosting de Queso Crema, para el Dia Mundial del Dulce de Leche !
Recibi la invitacion de la talentosa Juliana, de Argentina, para unirme al  World Dulce de Leche Day. La idea era que los bloggers hiciesen algo con lo que constituye, quizas, el simbolo del mundo dulce Argentino.  Y justamente ahi estaba la dificultad.Hay algo que no se haya hecho con dulce de leche?  Y asi, cuando volvia caminando a casa después de la gym (si, ser blogger engorda!), pasé por la puerta de Dalloyau..y decidi entrar y agarrar un catalogo, y zas! ahi estaban estos chupetines…Obvio, no de dulce de leche !! ni de queso crema! (seria "lo" anti-francés!) Obvio, que tampoco tenia la receta..es mas, los chupetines ni siquiera estaban en el negocio, hay que encargarlos para una ocasion especial..asi que mi unico recurso era esta fotito minima, pero me fue suficiente para que mi cerebro se pusiese "a mil".."Si", me dije..Voy a hacer la version argentina de Dalloyau !! (espero no me deporten!)
Cuando era chica era muy flaquita…Nada me gustaba y de todo comia re-poquito! Mi mama no sabia qué hacer conmigo..me daba vitaminas (que surtieron efecto todas juntas después!) y para que engorde, me preparaba de postre, una tacita de Mendicrim (queso crema) y dulce de leche..Me encantaba ver el remolino marron y blanco que se formaba al revolver con la cucharita! Asi que estos chupetines, me trajeron de vuelta a mi infancia!
Pero donde esta el dulce de leche?, se preguntaran…En el "choux" mas grande, como una sorpresa escondida, y el choux mas chico esta bañado en caramelo, con una hoja de oro, que lo hace "Oh, tan francés!"
Luego, el panico!! Cuando preparaba todo para la foto..Tragedy!!No, no eran los Bee Gees…tragedia en la cocina! El "choux" se empezo a deslizar…se reusaba a quedarse arriba ("ley de la fisica" diria mi marido el ingeniero, en un comentario que me saca de quicio ! ) Como hace esto Dallloyau!? No veia nada en la foto…Gritos de desesperacion…"Rapido, debo pensar rapido" y ahi se me ocurrio poner una pasa de uva, que como Hércules sostendria todo el resto ..y saben qué? Funciono! Qué grande la pasa de uva!
No son re-lindos?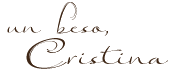 For the choux (cream puffs)
*water, 125gr *milk, 125gr * butter, 100gr * salt & sugar, one pinch each * all-purpose flour, 200gr *eggs, 5Put the water and milk in a saucepan, together with the butter, cut in pieces. Heat. When it is about to boil, remove from the heat. Fold in all the flour at a time. Combine well using a wooden spatula until the dough comes away from the sides of the pan. If you have a gas stove, put the gas in minimum, and continue stirring for 2′…The idea is that you have to dry this dough very well. Put the dough in your stand mixer with the paddle attachment. Once it is cool, add the eggs, one at a time, beating well till since egg is incorporated. Preheat oven 180°C. Put the dough in a piping bag, with tip 10mm. On a baking tray with a Silpat, pipe 4cm balls, as you see in my photo. A peak will be formed. With a finger soaked in water, flatten this peak. Bake 20/25 ' till golden. Remove from the oven. Let cool. You have to make choux in two sizes: one big 4/5cm wide, one small, 2/3cm wide. Fior the smaller ones, reduce baking time to 15/20′. 
For the caramel:
*water, 60gr * sugar, 240gr *glucose, 70gr
Put all the ingredients in a saucepan. Heat medium. A caramel  will begin to form. 
Before
 it turns dark red,  turn off the heat…!!! (caramel continues cooking even if you have removed it from the heat! remember that!!! Wait some minutes. The important thing here is to have the right temperature of caramel: if it is too hot, it will not cover the puffs properly. If it is too cold, the puffs will stick to the caramel in the saucepan..Don't use the thermometer..experiment..;also think about re-heating caramel (low heat) after some time. the fact that we have added glucose to this caramel is of paramount importance…Its presence gives you "more time" to work and prevents the caramel from burning!
For the Cream Cheese Frosting:
*cream cheese, at room temperature, 230gr *butter, at room temperature, 60gr * powdered sugar, sifted, 120/180gr *a few drops of vanilla extractTo make the frosting, beat the cream cheese and butter together until smooth. Slowly add the confectioner's sugar.  Mix until light and silky. Add the vanilla.
Assembly: 
Cut the big choux in halves, fill with dulce de leche using a spoon, or pastry bag. Decorate with cream cheese frosting. When the caramel in ready, dip the small choux inside. Make the choux rest on Silpat, caramel down. The caramel will be flat.Put the choux together using a wooden stick with a raisin to hold everything! Decorate with gold leaf! 
Para los Profiteroles

*agua, 125gr *leche, 125gr * manteca, 100gr * sal & azucar, una pizca de cada una * harina comun, 200gr *huevos, 5Poner el agua y la leche en una cacerola, junto con la manteca cortada en cubitos. Calentar, cuando esta por hervir, retirar del fuego, echar toda la harina de golpe, y revolver con la cuchara de madera. Bajar el fuego al minimo. Continuar revolviendo. La idea es "secar" la masa. Hacer esto por 2′. Luego, dejar enfriar un poco y pone rla masa en la batidora con la lira. Empezar a girar y agregar los huevos de a uno. No agregar el proximo huevo hasta que el primero no esté bien absorbido. Pre-calentar horno 180°C. Poner la masa en manga con boquilla, n° 10/12. Sobre un Silpat hacer los choux, dos tamaños: los grandes de 4/5cm, los chicos de 3/4cm. Hornear los primeros 20/25 minutos, los segundos 15/20′. Retirar. Dejar enfriar 
Para el caramelo:
*agua, 60gr * azucar, 240gr *glucosa, 70gr Poner todos los ingredientes en una ollita. Calentar fuego mediano. Se empezara a formar un caramelo.
Antes
de que se ponga muy oscuro, apagar el fuego! (el caramelo continua cocinando aunque no esté mas al fuego) Esperar algunos minutos. Hay que tener la temperatura exacta. ual es? No midan, vean..Si sumerjo un poco el choux y ni lo baña, esta muy caliente..pero si lo dejo enfriar mucho, el choux se quedara pegado en el caramelo..es cuestion de ensayo y error! Si el caramelo luego se enfria y endurece, volver a calentar un poquito. La glucosa sirve para darnos mas tiempo para trabajar! Poner los choux en el Silpat caramelo abajo.
Para el Cream Cheese Frosting:
* queso crema (philadelphia) , 230gr *manteca,a temperatura ambiente, 60gr * azucar impalpable , tamizada, 120/180gr * algunas gotas de esencia de vainilla . Batir el queso crema con la manteca. Agregar de a poco el azucar. Seguir batiendo hasta que se forme una crema suave. Agregar el extracto de vainilla.
Armado:
Cortar el choux grande por la mitad. Rellenar con el dulce de leche, con una cucharita o con la manga. Decorar con el cheesecream frosting con la manga. Insertar con un palillo que previamente tendra una pasa de uva. Finalizar insertando el choux mas pequeño con el caramelo. Decorar con hoja de oro (opcional!)