After enjoying some days in Uzès, and Nîmes, we decided to move north, to the Périgord. I was particularly interested in visiting the overhanging gardens of Marqueyssac, which offer to the visitor more than 6 km of shaded paths, edged with around 150,000 hand-pruned boxwoods…Can you believe that?
The park has belonged to the same family since 1692. It was designed by the Le Nôtre school. Then it fell into oblivion and abandon, until it was recently restored and re-opened in 1997.
Boxwoods are pruned twice a year, by only a few gardeners…The round, capricious shape of boxwoods, the sinuous paths give this garden a magical, romantic touch..even more magical if you visit the gardens at night, only lit by candles!
….as with almost all attractions in France, you will find a chateau there, reminiscent of old, elegant times….sumptuous dinners….Oh là là!
Just follow the paths, and you will get to the Belvedére, 192m high, which unveils a magnificent view of the Dordogne Valley….but, it was pouring!!!!! Yes! I think we got only two days of sunshine in July, and then….the whole of France almost drowned in rain!
So, with the rain…cold weather…I was dying for a hot cup of tea…and I dreamt of a simple cake…simple yet yummy!
Ingredients? What you see here…No butter, no cream….just olive oil, lemon zest and yoghurt…well, and a lemony royal icing to add a special tangy flavor…
AND raspberries…(even raspberry sorbet) because it's summer-time after all…N'est-ce pas?
Enjoy!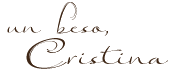 To make this Olive Oil/Yoghurt Cake, you will need:
*olive oil, 180ml *eggs, 2 *lemon zest, 1 *lemon juice, 1 small lemon *sugar, 385gr *raspberries, 150 gr * natural yoghurt, 300gr *self-raising flour, 300gr
To make the Royal Icing, you will need:
*egg white, 1 *icing sugar, 150gr *lemon juice, 1tbsp
Preheat oven 180°C. Put the oil, eggs, lemon juice & zest, yoghurt and sugar in the bowl of a stand-mixer. Whisk till well combined. Sift in the flour, and combine till well incorporated. Butter a 22cm ring mold. Pour 1/3 of the batter, place the raspberries. Pour the rest of the batter. Bake for 30/35′ till a skewer comes out clean. Let cool. Remove from mold.
For the Royal Icing, whisk together all the ingredients. Pour over the cake. Allow to set.