What do you think about when you think of a "dreamed vacation"? A five-star hotel? with six restaurants, a disco and hundreds of people inside? Not in my case! Here, in France, I dream of an old stone cottage in Provence…….
…..and if the cottage had a swimming-pool with a view to the vineyards? OMG! 
I have the feeling I'm there already….I start unpacking…where's my "maillot de bain"? Oh, look at the bed…huge! Oh, there is a computer!!!! "Don't you dare!!!!!!" (that's my hubby speaking ;D
 ……plus all the details that I love: great view from the window..comfortable sun chairs, books and decoration magazines…..
….and then a kitchen…a huge kitchen! (compared to my minuscule Parisian standard…) I began picturing what it would be like to cook from there…what a blog!!!!
Breakfast time? That has to be good! And here yes, I am demanding!!!! Good linen for napkins, nice teapots, home-made fruits salad, a "fontainebleau" (cheese mixed with a bit of cream, here in a siphon to make a mousse), with coconut perfume…. Porcelaine, from Limoges, of course, made by J L Coquet…If you have five minutes, watch the presentation of his factory here, you won't regret it…the images, the know-how, the music!! by Albeniz.….
A French breakfast would never be complete without "croissants" or "pain au chocolat", from "la boulangerie" (bakery) of the town….Juices, natural juices in cute bottles…my choice? pineapple/passionfruit….
Finally, the figs from the market inspired me to make something easy for dessert….Dolce vita…..pana cotta…only two minutes to make! 
Some fresh figs, barely caramelized….raspberry coulis, and pistachio macaron shells..in pieces…. (or you can use cookies, or whatever you have…)
So Italian…so French….
Enjoy!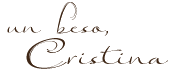 As you must have noticed, I 've changed my site! If you follow my blog, make sure your subscription is still running….if not, please, re-subscribe! Thanks!
Want the recipe?
For this Pana Cotta with Figs, you will need:
(4 ramequins)
*cream, 300gr *sugar, 50gr *gelatin, 2 sheets vanille, 1/2 pod, scraped *figs, 3/4
Soak the gelatin sheets in water. Put the cream in a saucepan, with the vanilla. Take to a boil. Let cool. Rinse the gelatin sheets. Combine with the cream. Pour into ramequins. Refrigerate at least 6 hours.
For the Raspberry Coulis
*frozen raspberries, 500gr *sugar, 250gr *water, 250gr
Put the water and sugar in a saucepan. Take to a boil. Remove from heat. Combine with frozen raspberries. Mix in food-processor. Sieve. Refrigerate.
For the
Pistachio Macarons
, follow the recipe
here