St Quentin-La-Poterie (the "ceramics-manufacturer's") is a tiny village, near Uzès, 30km from Nîmes, in the south of France. The village is the home of gifted artisans that work to turn clay into the most wonderful ceramics you can ever imagine….You know? Not the typical stuff for tourists, a dish with the name of the place….I mean, little works of art, of good taste, and on top of it, practical, for every day life…
As soon as I arrived, I made my way under the unrelenting sun, along winding little streets, to find not only artisan shops, but other shops that would be "a food blogger paradise", full of lovely objects we could use as props….
I had a great time talking to these artists, discovering new (?) objects like these cups with a hole, that were originally used in France to pour jams, marmalades, into their jars!
Then, it was time to eat…(only thing we think about when we are on vacation) ! I had a lovely lunch under the shade of trees with one of my favorites: frog legs with garlic and parsley, salmon with rice, and icecream, of course….the whole "sprinkled" by a fresh Rosé de Provence…..
As soon as I came back to Paris, I wanted to send my new acquisitions "on stage"…so, I thought of something summery (even though it feels like winter here!): Tuna Rillettes! 
Tuna Rillettes are made with canned tuna, shallots, parsley,cream cheese, capers and my trademark, Piment d'Espelette!!  Some hours in the fridge and Voilà !!! ready to eat!!
Enjoy with a glass of Rosé…..!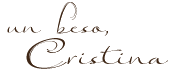 Want the recipe?
For the 
rillettes de thon
, you will need:
* tuna in olive oil, 400 gr.  * shallots, 3  * Philadelphia cheese (or any other cream cheese), 300 gr.  * parsley (chopped), 2 tablespoons  * capers, 2 tablespoons  * piment d'Espelette (or paprika, or white pepper), to taste.
Remove excessive oil from tuna. Mash it with a fork.  Stir in the shallots, finely sliced, the cheese, the parsley, the capers (previously rinsed) and the piment d'Espelette. Combine everything well. Season with salt, if necessary. Put the rillettes into a terrine; refrigerate for 12 hours.