When I was a teenager, girls didn't have "mate"….It was adult stuff, and mainly, it was not "chic"…we wanted to be "Europeans"…we had tea ! But times have changed, and for reasons I'm not going to enumerate here, or maybe I don't even know, in many countries there has been a re-birth national pride….and so now, it is chic, or even "bobo" (French term for bourgeois-bohème) to have mate…and mates have changed, alongside with the new fashion…so instead of having the typical hollow gourd, we can get now, these mates wrapped with a hand-woven roots, dyed in pastel colors!!!
Now THE thing to eat with mates is an alfajor….as we say here, "alfajorcitos (little alfajor) de Maizena" The peculiar thing about the dough is that it is very dry....once in your mouth, it turns into a kind of powder… 
The dry, flaky dough meets the unctuosity of dulce de leche….. There is also a little touch of coconut….making up this duo, coconut / dulce de leche, so dear to all Argentinians!
And just like that…almost without noticing, I get to the end of my stay in Buenos Aires…Paris is calling me, like a jealous, forlorn lover…!
Precisely, this is how I feel…like a woman with two lovers! One is sweet and quiet, reassuring, peaceful…but sometimes this Cartesian peace runs the risk of turning into boredom…The other is passionate, tumultuous, unexpected, unreliable, even dangerous …! 
Sometimes all this makes him more exciting, but at times, this rough unexpectedness shakes me off my balance…and there I go, to the arms of the other…to the safe haven, only to yearn, after a while, the enchanting wildness left behind…
Goodbye, my dear Buenos Aires !! I will be flirting with sweet, grey Paris for some months…but you know me…you know I'll always be back!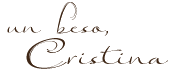 To make these Alfajores de Maizena, you will need:


*flour, 200gr *Maizena (corn starch), 300gr *baking powder, 2 teasp  *salt, 1/2 coffeesp *butter, 250gr (room temperature) *sugar, 150gr *yolks, 3 *vanilla extract, 1 teasp *lemon zest, 1 small lemon *dulce de leche (for the filling) *coconut flakes


In the bowl of a stand mixer with the paddle attachment, cream the butter, sugar, extract and zest, at medium speed 2′. Add yolks, one at a time, until well combined. Add the dry elements (flour and corn starch, previously sifted) in batches. As soon as a dough is formed (don't overdo whisking), put in in a bowl, cover with film and refrigerate for one hour.
Pre-heat oven 180°C. On a floured worktop, roll out dough (1/2cm high), and cut 2 cm circles with a cookie cutter. Accomodate on silpat or baking sheet with parchment paper. Bake until slightly golden (10/12′ aprox) Transfer cookies to wire rack until cool. Spread or pipe some dulce de leche on one of the cookies. Place the other cookie on top. Press slightly. Even the dulce de leche with a knife. Roll on some coconut flakes.