Just like last year, my first 2011 post has as a royal protagonist… "la galette des Rois"..Et oui !! It is just like that with traditions…here in France, as soon as the bakers "put away" their "bûches", all the pâtisserie windows are invaded by galettes….a simple craft compared to the technical "savoir-faire" required to make a bûche….


Can I make a confession? I was not going to blog about the galette…but no way my kids could be without it…the simplicity of this "member of royalty" has won their hearts..but when I passed by Ladurée and saw a galette for 30 euros!!!!! (traditional recipe plus some raspberries for decoration), I decided I had to make one myself. Of course, there are cheaper galettes in the supermarket, frozen galettes….but simple things rely on the quality of products….so the ones that are sold by 5 euros have a taste of "nothing"!!
The galette is just puff pastry with a frangipane filling…even kids can make it!! This year I decided to make two changes to my "tradition" recipe here: First, I decided to test what would happen if I made the puff pastry thicker….and then I changed the filling to a pistachio almond cream, with the addition of chocolate! Mind you…I haven't racked my brains doing this..I would say that after the classical frangipane filling, the pistachio one is second best…!


The key is having good puff pastry, here in France, if you don't want to make it yourself (my case!) you can buy it at the bakery, or at G Detout . In Argentina, I had my supplier for puff pastry..I suppose in each country you know where to get some! In France, you can even buy the "fève" and the crown….Don't forget to buy cider!!!




If you want to test your French reading comprehension, you can see what the newspaper had to say here, about the "new" galettes…Pastry chefs trying to find a new twist to a traditional recipe…then it is up to you…the purists or the innovators…One thing is sure: the "galette des Rois" is a winner for most families..my kids cannot wait to have this treat, and mummy adores to please! And even if they have grown up ("sniff, sniff" for me!), the golden crown, the "fève" (figurine), and being "queen or king" for one day is a good excuse for family enjoyment!
The cook (me) has finished working! Time to rest..maybe lazily lying on the couch, legs stretched on my immense wooden coffee table, while watching the wind (cold, very cold) through the French window…some silly afternoon program on TV…and then, my puppy comes, "Gaucho", and he looks at me like saying: "you know where I like to take my nap!" How to say "no"? I turn off the TV…and we both doze off!!


My father taught me to respect nature, to learn from nature…and it just happens that plants and animals enter a kind of slumber during the winter, resting and accumulating energy for the spring to come..It's only us, humans, that have imposed on ourselves this idea of working exactly the same, winter, spring, summer or fall….Whenever I can, I adore this lazy "doing nothing"…a nap on my couch, Gaucho's body moving rhythmically as he breathes, the sound of the wind…home sweet winter home!!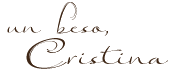 For the recipe, see below…
To make this Pistachio/Chocolate Galette des Rois, you will need:
For the pistachio/chocolate almond cream:
*almond flour, 100gr *icing sugar, 100gr *butter, 100gr *rhum, 1tbsp *corn flour, 1tbsp *pistachio paste, 80gr (or mix 80gr of pistachio, and add some egg white, till you have paste consistence) *dark chocolate, 80gr (cut coarsely) *eggs, 2 *egg wash (1 yolk + a bit of water)
With butter at room temperature, whisk it till it acquires a cream consistence. Combine all the ingredients and add butter progressively.
On a slightly floured cold surface, roll the puff pastry with a rolling pin till 5 mm width, cut 2 circles ( 22cm diameter) out of the puff pastry. Put one of them on a baking sheet sprinkled with very cold water. (if your puff pastry is "pure butter" you don't need parchment paper!) Brush one inch around the edge of the circle with water. Spread the pistachio cream on the center, put the "fève"(bean or figurine), sprinke the chocolate on the cream and place the second circle on top matching the edges of the circles. Press all around the edges to glue them together. Press softly in the center to evenly spread the filling. Lightly brush the egg wash (onto the top of the gallette. Use the back of a knife to make a criss cross or rosette pattern in the egg wash, also, make some lateral cuts on the edges.Finally, prick one slit in the center to vent steam while baking. Refrigerate for 45′. Puff pastry will be puffier if there is a temperature shock…this is why we take from the cold into a very hot oven, 210°C, for 5′, then lower to 180°C, for 25/30′ (depending on the oven) Serve warm.
Adapted from Guy Martin's recipe