When I was a little girl, in my not-yet globalized Argentina, my mother used to buy panettone for Christmas (yes, my mother was not a baker!) I hated this panettone, because it was full of candied fruit! I would never eat it, only when I was too hungry…and then I would leave the trail of candied fruits, neatly lined around the plate!  
And my girls do exactly the same! Et oui! , it all carries over to the next generation ! So I decided to make this panettone with the flavors my girls like: scents of orange and lemon, caramelized almonds, cashew nuts, and chocolate! and "mucho, pero mucho" (lots!) of royal glaçage…because my girls adore that!! and some "pearls" of course, because they are chic girls…like their mother ;D
Making  a panettone is simple, but it requires time! The key to a successful panettone lies also in mastering baking time…If you bake it long time, it will be dry!! so don't follow strictly the minutes indicated in a recipe..Check with a thin wooden stick…as soon as it comes out dry, remove the panettone from the oven….
I allow my girls, as an exception, and because it is Christmas, to drink a tiny bit of cider with it !! in the tall champagne flutes !!! Nothing is more festive, and nothing makes Christmas "more Christmas"…..
than this sweet Italian bread, the bubbles of cider….and the expectation of presents to be opened when the clock strikes twelve!!
Happy Christmas to all and each of you!!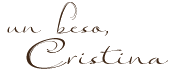 PS: left-overs (I'm being optimistic!) can be used for French toast, or a bread pudding accompanied of "zabaglione".
For the recipe, see below…
To make this Panettone, you will need:
* raisins, 80gr * lemon, 1, zested * orange, 1, zested * milk, 125ml *active dried yeast, 1 level tblsp (or 25gr fresh yeast) *granulated sugar, 100gr *all purpose flour, 450gr *salt, 1/2 tsp * egg, 1 * egg yolk,1 *honey, 2tbsp *vanilla extract, 2tbsp *butter, 100gr *chocolate, 100gr, coarsely cut
For the glazing: *egg white, 1 *icing sugar *lemon juice, 1 teaspoon
Preheat your oven 170°C. Put the raisins in a cup with hot water. Give them 30′ to plump up. 
Then drain them and dry them with paper. Warm the milk and add the yeast plus 1 tbsp of the sugar. Stir well and allow the yeast to activate and form a foam (5′)  Put the flour with the remaining sugar, and the salt in the bowl of your stand mixer with the dough hook. Make a well in the middle and add the egg and yolk, the butter, and the yeast. Mix for 5′ until the dough is smooth and slightly sticky. Add more flour if too sticky. Finally add the raisins and the zests. Mix again. Flour slightly your work surface. Knead for some minutes (3′) Shape the dough into a ball, and place it in a bowl. Cover it with plastic film. Leave in a warm place. Allow to double in size. This might take 1 or 2 hours. Flour your work surface again. Knead the dough for another minute, adding now the chocolate pieces. Make a ball again and place inside an oiled (sunflower) baking tin (preferably taller than thicker) Again, allow it to rise until double in size. Brush the top of your panettone with egg was (one yolk with a tiny bit of milk) Using a knife, make a cross, and allow it to rise for another 15′
Bake your panettone in the lowest section of your oven, for about 35′. Use the wooden stick to check. Remove it from the oven and let cool in the tim for 5′. Then place in a cooling rack.
Pour the royal glaçage on it. Decorate with caramelized almonds, cashew nuts, and edible pearls (To make the royal glaçage: beta the egg white, then add progressively the icing sugar, the lemon until you have the desired consistence: neither too runny, nor too thick