Et oui….at least in Paris, summer is over! A cool fall breeze has set in…The first yellow leaves dance playfully on the sidewalks. Children are ready to begin school today (yes, this is the only country where classes begin on a Thursday, I think) But the market stalls still show us some summer berries, as if to say: "Easy….not so fast! It is still warm down there in the south" So I couldn't resist the temptation of making my last summer cake, with berries!
Soon apples and oranges will be welcomed….but still, some more of berries, please !!!


A pistachio cake (as a base), with the perfume of "fleur d'oranger" is an instant trip to some Eastern culture…the "crème au beurre au pistache" (pistachio butter cream) sends a double message, and then the raspberries, with all their subtle elegance and perfection….




I was lucky to get pistachio from Iran ( I bought it in GdeTout, Paris) The pistachio is so green you don't need to add any food colouring !! Worth the extra euros you pay for it!!
You can save time, with another version (not less savoury!!!): replace the pistachio butter cream for some whipped cream, or even some sweetened (or not) cream-cheese. The result will be less "pâtisserie" in appearance, but OMG !! in flavor ;D




I thought that the perfect drink to pair this was a "clerico"…I'm sure this exists in all countries…We drink it a lot in Argentina for summer parties: some white wine (or sparkling wine) and the fruits of your choice: here, raspberries, blueberries, bananas, and peaches!


(sigh…) And one day, just like that, almost without realizing….summer was over! I will cherish the memories of my "dolce far niente" till the next summer!


Now, new projects….work, work and work !!!! I will tell you about it soon……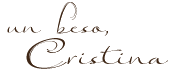 For the recipe, see below…
.
To make this Raspberry/Pistachio Mini-Cakes, you will need:


For the pistachio biscuit ( enough for 10 6cm-round mini-cakes)
* pistachios, 100gr
* butter, 200gr, at room temperature
* all-purpose flour, 120gr
* sugar, 180gr
* eggs, 4
* orange flower water, 1 teaspoon


* raspberries, 400gr
* icing sugar


Put the pistachios and half the sugar in a food-processor. Give some pulses (not continuous) until the pistachios are finely chopped) Pre-heat your oven (150°C) In a stand-mixer, whisk the butter with the rest of the sugar. Then, fold in (while you continue whisking), the eggs, the flour, the orange flower water, and the pistachio/sugar mix. Butter a round cake mold (25cm) Bake for 35/40′. Let cool before removing from the mold.
For the "crème au beurre au pistache" (pistachio butter cream), go to my recipe here
Once the biscuit is cool, cut it using the 6cm ring molds. Put some foil under each mold. Fill the mold (with the biscuit inside) with the butter cream ( it is better if you use a piping bag).
Refrigerate 2/3 hours minimum. Unmold. Decorate with the raspberries. Sprinkle some icing sugar on top.