Not without sadness, I'm back from Provence…I have so many things to tell you and show you !! But to honor this region of France, that has generously shared all its richness with me, I will prepare their typical dishes, with some culinary licence, of course!




So our first "star" is the tian, classic provençal dish, made with tomatoes, eggplant, onions, and zucchini…Here I added some whole rice from Camargue, and to make it more appealing to my teenagers…some cheese!


It can be prepared in an oven dish, or presented for brunch, in these individual terrine molds, that look great for the occasion!


I love going to the street markets, so I left early in the morning…direction? St Maximin 's market !!
Only in France, something far from being aesthetical, like hanging your clothes outside the window, becomes artistic in this frame of flowers!
These villages are inhabited mostly by elderly people…so market day is a great day, to meet old friends, vendors, artisans…to talk endlessly about everything! children (now grown-up!), weather, politics…the village provides these people with a sense of belonging..they have always been there, their life has been shared with their neighbours….!
This elderly lady reminded me of my mother in Argentina, who goes to the baker, and comes back one hour later…and not because the bakery is far from her home! but because she always finds someone to talk with, known or unknown..! and then she tells them about Cristina, who lives in France and has a bakery !!! I 've told her a thousand times that I don't have a bakery !!!??? but she has developed this "theory" in her mind and no-one will ever convince her of the contrary…not even me!
Everybody has all the time in the world…and they are wise! Like John Lennon said: "Life is what happens while we are busy making other plans…."
Well, but apart from the vegetables for my tian, what else did I need to buy? Yes, something to make my husband happy…something for the "apéritif"
Olives, for instance? All colors: black, green, violet….spicy or not, filled with almonds, red peppers, garlic….Greek, Mexican….with lemon, fennel….and the list goes on!


What else? "Saucisson!!" (salami-type sausage), home-made..with fresh baguette…Mmmm!!!




Saucisson for all tastes: green pepper, chestnut, low fat (???!!!), goat cheese, ginger, bull (?), wild boar, donkey, duck….and here the list goes on too!!
Legions of "saucisson"…I think many international wars would have been avoided if people had been busy eating saucisson instead of making weapons!




All this has to be presented "comme il faut" (as it should be"), in cicada platters, of course!




The cicada is an insect, omnipresent in Provence..you can't see it (it is too small and hides in trees) but you hear it !!!! During the hot season, it "sings" the whole day….but the noise of all the cicadas singing together in a well-trained choir can be deafening…believe me!!
The cicada is not only the symbol of Provence, but the "protagonist" of the most famous fable by Jean de la Fontaine: the cicada and the ant !!! First encounter of all the French children with French poetry !! It doesn't exist a child in France who hasn't been submitted to the Herculean task of having to learn this poem by heart….!!! and he knows he will be marked for his performance, hopefully "sans faute" (without mistakes!) My three kids went through this ordeal at the age of six, of course…but the message is learnt: "you don't sing in life…you work!!"


Well, not everything is work in life, or food….mainly if you are a woman! It is not a question of going to the market looking "n'importe quoi" (anyway) I DO need one of these dresses, don't you think? Lovely, lovely !!!! So fresh, so colourful, so elegant in their simplicity !!! The black one with the buttons decoration is a MUST for me !!!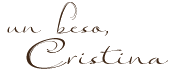 Want the Provençal Tian recipe?
To make this Provençal Tian (serves 6), you will need:
* brown or white rice (here I used Camargue), 200gr
* small zucchinis, 4
* small eggplants, 2
* small tomatoes, 4
* white onions, 3
* Holland cheese, 200gr
* fresh thyme, a branch
* olive oil, salt & pepper
Brush your oven dish (or individual terrines) with olive oil. Pre-heat oven (180°C). Rinse the rice with fresh water. Put it in a saucepan with 1 litre of water. Cook uncovered in medium heat 10/15′ aprox (add salt in the last 5′). When you see holes or craters forming, cover with lid, and turn off the heat. Let it rest. Accomodate the rice in the oven dish; Cover with slices of cheese. Cut all the vegetables trying to keep the same size and width. Accomodate rows of eggplant, tomato, onion, and zucchini (you can add some extra cheese there) Sprinkle with olive oil, salt and pepper, and thyme leaves. Cook for 30/45′ depending on the size of the dish.