How about making together a complete St Valentine's Menu? A special occasion to share with our "Prince Charmant"? (or our Beautiful Cinderella) So, I will begin today with the Main Course !!!! I thought of something easy to make but a bit sophisticated….we are not going to spend one evening with candlelights eating a hamburger, are we?
I learnt to make this recipe when I was working at O'Farrell's. It is not exactly their original recipe: they added a mashed potato, but for the sake of making it "light", I decided to leave it out….
For this Arugula Risotto, perfumed with Truffles, and Scallops (for 2), you will need
Carnaroli or Arborio rice, 280 gr.
Chicken Stock, 500 gr.
White wine, 1/2 cup.
Arugula, thoroughly cleaned and coarsely chopped, 40 gr.
Butter or Mascarpone, 1 big tablespoon.
Parmesan Cheese, grated, 2 tablespoons.
Black Truffles, 2.
Black Truffle oil, 2 tablespoons.
Olive oil, 2 tablesp.
Small onion, diced, 1.
Scallops, 6.
Marsala wine, 2 tablespoon.


Marinate the scallops in the marsala wine and black truffle oil. In a saucepan, warm the olive oil. Sauté the onion until traslucent. Add the rice, stir it over high heat until it gets a "pearl" colour. Add the white wine, cook until it evaporates. Start adding the hot stock, little by little, waiting till complete evaporation before adding more. This should take 15/20′. When the rice is "al dente", creamy and a bit moist, put it aside, let it set 2/3′. Then add the cold butter or the mascarpone (I prefer mascarpone because it is lighter). Last minute, add the arugula.
On a hot non-stick frying, put the scallops (remove the excess oil and marsala), cook them 1′ each side. For the cheese "tuiles", on a silpat, make a "tuile" of cheese, bake 180°C until golden.
Put the rice on your dish, then the 3 scallops, slice the truffles for decoration. Add the cheese tuile !!!
Enjoy it !!!!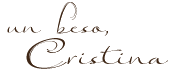 To get in the mood, anything better than a song in French? France First Lady, Carla Bruni, singing "L'amour"
…..and don't forget to tell your beloved one how much you love him/her…


PS: I know it's crisis time and the truffles and truffle oil might be a bit expensive…if you can, stick to the oil, because it adds a very special and unique flavour, and a touch of class! Leave out the truffles. Even if you use olive oil, instead of the black truffle one, the recipe will still be a success !!!