The story begins end November, when browsing a magazine, I learn that there will be an exhibit of Audrey Hepburn's dresses, in
Sotheby's Paris
, for only two days, just before the dresses are taken to London, for the final auction.
I happen to have a fourteen-year-old daughter, C, who dreams of becoming a fashion designer, and whose absolute idol of feminine elegance, glamour, charm and class (apart from her mother…LOL!), is Audrey Hepburn. She has even decorated her room with posters of Audrey in different movies…!
So I rushed to tell her and we made plans to go on a Wednesday (last day of the exhibit) since there are no classes on Wednesday afternoons in France. But Tuesday evening, she got home feeling lousy: a bad cough, a fever….yes, you guessed right! the "infamous" flu A…I was very afraid, but the only thing that worried my daughter was: "Mami, what will we do about Audrey H?" "Pleeeease, mum, if I can't go, you go and take the pictures of ALL the dresses…" So, on Wednesday, there I was with my camera, ready to make my daughter's dream come true….BUT, as soon as I took my camera out of my bag, a security person arrived to tell me that photographs were FORBIDEN (interdit, biensûr!), so??? The man must have seen my desperation because he advised me to go to see the person responsible for the exhibit…a lady (English I guess, because of her accent when speaking French) to whom I explained the "urgency" of my photos….my daughter, flu A, Audrey H as idol of a XXIst C teenager….. The woman looked at me with a who-sent-me-this-lunatic expression…..or she must have thought I was an Argentine reincarnation of Virginia Woolf, making up stories….but she said: "OK, madame, allez-y!" (OK, come on in)….
You can' t imagine the face of my daughter when seeing all the dresses…!
All my gratefulness to the lady responsible for the exhibit….You can click
here
for the other photos…..
And Audrey and her elegance took me to "
Breakfast at Tiffany's
", a soirée (evening) with champagne, and these saumon-poppy seed macarons….( yes, I know…..I have a wild imagination…)
For these
Smoked salmon, poppy seed macarons
, you will need all the ingredients from my
"macaron: basic recipe"
, plus:
* poppy seeds
* smoked salmon, 200 gr
* Cream cheese, 300 gr (any cream cheese, not too soft in texture, or mascarpone)
* Vodka (enough to "soften the cheese" and according to personal taste)
(for 25/30 macarons, depending on size)
For the macaron shells, follow the instructions here. You will have to add a pinch of black food colouring (yes, believe me I used "black" to get this mauve colour!) Remember that colours fade with baking so don't hesitate to add a little extra (notice the difference in colour, between the macarons before and after baking, in the two photos!) (My idea was to get macarons of the same colour of the poppy seeds); sprinkle the macarons with poppyseeds when you finish piping them.
Combine the cheese and vodka. Add salt and pepper if necessary. Spoon a little bit of the cheese on both macaron shells. Cut the saumon, with a round cookie cutter (if you are lucky to have one of exactly the same size!), if not with a small sharp knife, (put a shell on the salmon, and cut around it), and if you think this is going to take you ages….cut the saumon in squares, your macarons will look lovely all the same..!
Enjoy them!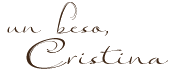 Acknowledgements: the book by José Marechal inspired me for this recipe, the macaron recipe is mine, though.